Business
2023-11-30
Boston-based global athletic leader New Balance broke ground at the future site of New Balance Londonderry, as the company adds New Hampshire to its New England locations for its sixth U.S. athletic footwear manufacturing facility.
...more
Business
2023-11-02
In its quarterly report from July to September, Suominen, the manufacturer of nonwovens as roll goods for wipes and other applications form Finland, announced a decline in turnover and a slight improvement in EBITDA for the quarter. The annual outlook for 2023 EBITDA remains unchanged and is expected to increase compared to the previous year's figure of EUR 15.3 million.
...more
Business
2023-10-19
adidas today announced preliminary results for the third quarter of 2023. In Q3, currency-neutral revenues increased 1% versus the prior year level. In euro terms, the company's revenues declined 6% to € 5.999 billion (2022: € 6.408 billion). The company's gross margin improved 0.2 percentage points to 49.3% in Q3 (2022: 49.1%). Operating profit reached € 409 million during the quarter (2022: € 564 million), reflecting an operating margin of 6.8% (2022: 8.8%). While the company's performance in the quarter was again positively impacted by the sale of parts of its remaining Yeezy inventory, the underlying adidas business also developed better than expected.
...more
Business
2023-10-19
NatureWorks, a leading manufacturer of polylactic acid (PLA) biopolymers made from renewable resources has made significant progress on the construction of their new fully integrated Ingeo™? PLA biopolymer manufacturing facility in Nakhon Sawan Province, Thailand. As a fully integrated PLA complex, the plant will include three manufacturing facilities: lactic acid fermentation, lactide monomer production, and polymerization. The facility will have an annual capacity of 75,000 tons of Ingeo biopolymer and produce the full portfolio of Ingeo grades. This effort reflects the company's commitment to expanding customer access to fully biobased, low-carbon biomaterials with unique performance attributes valued by global downstream packaging and fiber markets.
...more
Business
2023-10-05
"Q1 offered proof of what NIKE can deliver when we connect great innovation, great storytelling and great marketplace experiences to consumers," said John Donahoe, President & CEO, NIKE, Inc. "Moving forward, we are laser-focused on scaling these successes with greater consistency and speed as we continue to integrate and streamline our business. This is how we'll extend our leadership position and drive growth over the long-term."**
...more
Business
2023-11-02
Glatfelter Corporation (NYSE: GLT), a leading global supplier of engineered materials, reported financial results for the third quarter of 2023 and provided an update on the Company's Turnaround Strategy to improve operational and financial performance despite challenging market conditions.
...more
Business
2023-11-02
HUGO BOSS continued its double-digit growth trajectory in the third quarter of 2023, once again posting robust top-line improvements across both brands, all regions, and all consumer touchpoints. This performance, first and foremost, reflects the ongoing momentum of BOSS and HUGO, spurred, in particular, by the successful launch of their Fall/Winter 2023 collections in August as well as exciting fashion events. Consequently, Group sales increased by 15% currency-adjusted to EUR 1,027 million (Q3 2022: EUR 933 million) and by 10% in Group currency, respectively.
...more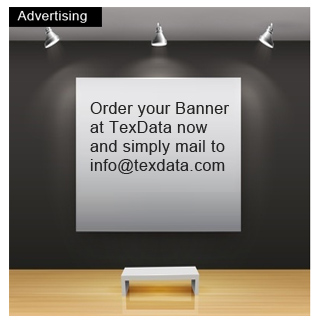 Older News

Business
2023-09-21
Lenzing Group lowers its forecast for earnings development in the 2023 financial year.
...more
Business
2023-09-14
Infinited Fiber Company announced its new Board of Directors. Their deep expertise and robust business experience from areas such as finance, industrial production, fashion industry and textile circularity, will contribute greatly to steering the company successfully through its next phase: building the first commercial-scale circular Infinna™ factory in Northern Finland, while also planning for the following plants.
...more
Business
2023-09-14
In 1H2023, Inditex continued with a very robust operating performance due to the creativity of the teams and the strong execution of the fully integrated business model.
...more
News Archive