Textiles & Apparel / Garment
2018-10-11
The 3rd edition of the younger sister of Asia's biggest fashion fair CHIC has just come to an end. A total of 58,400 visitors were registered, consisting of all sectors of the trade up to the large shopping centers. The number of visitors is almost the same as in the previous year, although the fair was between important holidays such as Moon Festival and the Golden Week.
...more
Textiles & Apparel / Garment
2018-10-04
Morocco is the exceptional economic region of the Euromed area. Stable macroeconomic factors, a favorable investment climate and high government investment make Morocco the most interesting and innovative production and sourcing location for the Mediterranean and North Africa. Morocco ranks 8th among textile exporting countries in the EU (+ 5% yoy), with economic growth of 4.1% and an increase in exports of 9.4% in 2017.
...more
Textiles & Apparel / Garment
2018-09-26
4,479 exhibitors from 33 countries & regions are unpacking their latest products at this week's Intertextile Shanghai Apparel Fabrics – Autumn Edition. High visitor footfall is anticipated at the industry's leading trade fair, which has an earlier date this year. Running from 27 – 29 September, the change of date has been well received by exhibitors looking to take advantage of the earlier Autumn / Winter sourcing season.
...more
Textiles & Apparel / Garment
2018-09-19
While New York, Milan, Paris and London have traditionally been seen as the most prominent fashion capitals in the world, apparel brands and consumers are increasingly turning to Asian trends. Although Tokyo has long been known for stand-out street style, it's only recently that the "Seoul effect" – a rise of South Korean popular culture, such as K-pop – has led to even more globally influential trends from the Asia-Pacific region.
...more
Textiles & Apparel / Garment
2018-09-12
Thanks to a thermal moulding process, elaborate manufacturing processes are now a thing of the past. Sympatex UTMOSPHERICTM adapts perfectly to any foot shape, without seams and creases.
...more
Textiles & Apparel / Garment
2018-09-20
Snow Peak and Teijin Limited announced today that they have co-developed a new material fabric for outdoor apparel, utilizing Teijin's dyeable and flame-retardant meta-aramid fiber Teijinconex neo. The new fabric is used for a new product for TAKIBI series, Snow Peak's high-performance outdoor clothing. The new TAKIBI Down Jacket will be introduced at Snow Peak stores on September 21, and pants, coveralls and vests have been released already via the company's shop and its retail shops, etc.
...more
Textiles & Apparel / Garment
2018-09-06
Should I order that cute romper suit in red or blue? For many parents today, this is definitely not the only question they ask. Instead, clothing and textile products that are harmless to health and manufactured in an environmentally friendly and socially acceptable manner are much more in demand. Of course, most parents still like to dress their children in trendy clothes. Independent product labels such as the STANDARD 100 by OEKO-TEX® or MADE IN GREEN by OEKO-TEX® make the buying decision much easier and prove that children's clothing can be fashionable, child-friendly and sustainable.
...more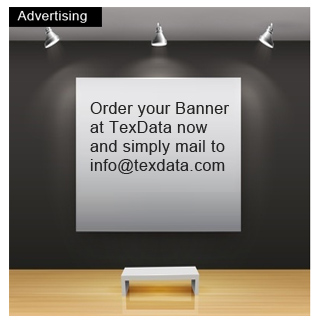 Older News

Textiles & Apparel / Garment
2018-07-23
Using technology to bring new products to market in the fashion industry is happening now, and technology has been incorporated by each of the finalists in the student competition for ideation 2018.
...more
Textiles & Apparel / Garment
2018-07-20
HeiQ Materials AG announces partnership with Concept III to strengthen the sales and support to its brand partners in North America.
...more
Textiles & Apparel / Garment
2018-07-18
As disclosed in an agreement signed on 18 July 2018 at the Shanghai New International Expo Centre by the organisers of Texcare Asia and the China Laundry Expo, the two trade fairs will merge into a single show in a win-win arrangement to integrate industry resources.
...more
News Archive