Textiles & Apparel / Garment
2019-01-17
A record number of international companies applied for ISPO Textrends, the performance textiles, accessories and trims forum for the Sports & Out-doors markets. Judged by an international jury of textile experts, Best Product, TOP TEN and Selection were awarded in 10 sectors that will feature at the ISPO Textrends forum at ISPO Beijing in January and ISPO Munich in February 2019.
...more
Textiles & Apparel / Garment
2019-01-10
Technical textiles for all applications and a wide range of textile technologies: from 14 to 17 May 2019, in Frankfurt (Germany), Techtextil will bring together more exhibitors from even more countries than before.
...more
Textiles & Apparel / Garment
2018-11-12
Alicia Ferreira de Sousa from L'École de la Maille de Paris was announced the winner of the inaugural adidas x Woolmark Performance Challenge, presented at a special event during Outdoor Retailer, Denver, Colorado. The Woolmark Performance Challenge is a new annual competition for tertiary students aimed at pushing the limits of product innovation and is set to kick-start the career of Alicia.
...more
Textiles & Apparel / Garment
2018-10-25
1.853 visitors from 22 nations used MAROC IN MODE - MAROC SOURCING to research new production companies and to intensify and concretize already existing contacts. Fast fashion and sustainable production were the focus of the visitors, and the quality of the production impressed many visitors.
...more
Textiles & Apparel / Garment
2018-10-25
HUB 1922, the fashion division of the RUDOLF GROUP, takes the stage at the Kingpins Show in Amsterdam and presents new technologies that make it possible to move away from environmentally questionable industrial practices.
...more
Textiles & Apparel / Garment
2019-01-17
The ISPO Award is regarded as a well-established seal of quality and approval for outstanding products in the sports industry. The 2019 winners have now been chosen. An independent international jury of experts have chosen the winners in the five segments Health & Fitness, Outdoor, Snowsports, Team & Social Sports, and Urban from amongst several hundreds of entries.
...more
Textiles & Apparel / Garment
2019-01-17
Teijin Frontier Co., Ltd., the Teijin Group's fibers and products converting company, announced today that it has launched a new line of sportswear and other clothing incorporating "wearable solutions". Samples of the new line-up will be exhibited at the 5th WEARABLE EXPO, a leading trade fair for wearable devices and related technology, which will take place at Tokyo Big Site from January 16 to 18. Teijin Frontier's stand (W14-8, West Hall) will showcase motion-sensing and vital-sign sensing products.
...more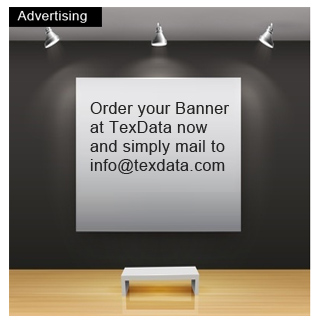 Older News

Textiles & Apparel / Garment
2018-09-20
Snow Peak and Teijin Limited announced today that they have co-developed a new material fabric for outdoor apparel, utilizing Teijin's dyeable and flame-retardant meta-aramid fiber Teijinconex neo. The new fabric is used for a new product for TAKIBI series, Snow Peak's high-performance outdoor clothing. The new TAKIBI Down Jacket will be introduced at Snow Peak stores on September 21, and pants, coveralls and vests have been released already via the company's shop and its retail shops, etc.
...more
Textiles & Apparel / Garment
2018-09-19
While New York, Milan, Paris and London have traditionally been seen as the most prominent fashion capitals in the world, apparel brands and consumers are increasingly turning to Asian trends. Although Tokyo has long been known for stand-out street style, it's only recently that the "Seoul effect" – a rise of South Korean popular culture, such as K-pop – has led to even more globally influential trends from the Asia-Pacific region.
...more
Textiles & Apparel / Garment
2018-09-12
Thanks to a thermal moulding process, elaborate manufacturing processes are now a thing of the past. Sympatex UTMOSPHERICTM adapts perfectly to any foot shape, without seams and creases.
...more
News Archive