Associations
2018-06-13
The 2018 EURATEX General Assembly showcases the economic renaissance of the textile and clothing industry, and its visions for the future, among numerous participants in Brussels.
...more
Associations
2018-05-30
India is a very important market for the German textile machinery industry, with an export of more than €255 million (+ 8 %) in 2017. Many German machinery builders have longstanding relations with Indian customers and quite a number of them also provide production plants and training centres in India.
...more
Associations
2018-05-14
The order index for textile machinery elaborated by ACIMIT, the Association of Italian Textile Machinery Manufacturers, for the period from January to March 2018 dropped 12% compared to the same period for 2017. The value of the index came in at 104.8 points (basis: 2015=100).
...more
Associations
2018-05-03
Held every four years since 1951, ITMA has reinforced its reputation as the world's leading textile and garment technology exhibition. Exhibition space for its 18th showcase to be held in Barcelona has been fully booked by the application deadline of 6 April 2018.
...more
Associations
2018-04-25
The sixth edition of ITMA ASIA + CITME has received extremely strong support from both domestic and international textile machinery manufacturers. With six months still to go before the combined event, ITMA ASIA + CITME 2018 is heading for another successful showing.
...more
Associations
2018-04-19
The project EXTRO SKILLS came to an end at 31st of March 2018 after 30 months successful implementation period. All the partners worked on developing innovative and useful training material and results for export and fashion marketing personnel of the fashion & textile industry and for VET and tertiary students in schools related to the sector.
...more
Associations
2018-04-19
EDANA, the leading global association serving the nonwovens and related industries, today disclosed the results of the annual nonwovens industry survey. Providing a comprehensive overview of the sector, the latest statistics demonstrate the industry's drive and durability.
...more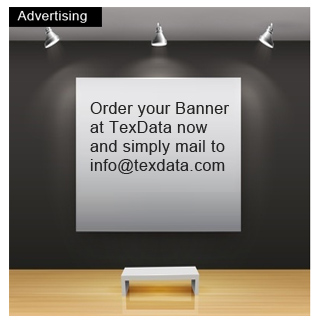 Older News

Associations
2018-03-29
The next edition of Techtextil North America, which will take place in Atlanta from May 22nd to 24th, opens under the best auspices for the American technical textiles and nonwovens market. According to the figures released by IFAI (Industrial Fabrics Association International) US market for specialty fabrics and technical textiles registered a growth of 2.6% in 2017 and the projections for 2018 are quite positive. Moreover US Specialty and Industrial Fabrics export figures rose 4.22% in 2017 over 2016.
...more
Associations
2018-03-28
Already a strong producer of raw cotton and yarns, Uzbekistan is now ready to take its textile manufacturing capabilities to the next stage, by investing in latest-technology for downstream processes of fabric manufacture, finishing and making-up. The appetite for progress in these segments was demonstrated at a recent two-day symposium in Tashkent, staged by the Swiss Textile Machinery Association (Swissmem), showcasing the technology and know-how of 14 leading textile machinery manufacturers from Switzerland.
...more
Associations
2018-03-16
EURATEX is pleased to announce the launch of a new strategic course to strengthen the voice of the European textile and apparel industry with the European policy institutions in Brussels as well as governmental bodies and partner organisations around the globe.
...more
News Archive