Other suppliers
2023-11-29
Having successfully demonstrated its WebSpector automated fabric inspection system detecting faults on camouflage fabrics at speeds of up to 100 metres a minute during ITMA 2023, BTMA member Shelton Vision has secured an unprecedented number of new orders in many fields of the textile industry.
...more
Other suppliers
2023-05-25
Global growth in more advanced protective wear, particularly for military and emergency services sectors has led to the continued development of James Heal textile testing equipment. Accurate, reliable testing is needed to ensure fabric properties in specialist garments meet their intended purpose, which are often critical to the survival of the wearer.
...more
Other suppliers
2023-05-11
SEI Laser, world leading Italian company and one of the most dynamic and innovative companies in the world of laser technology since 1982, is proud to announce its attendance at ITMA trade fair. As part of a recent launch of new laser systems, SEI Laser will show world-premiering the X-Wave Conveyor, the ultimate professional laser solution for cutting rolls of organic and technical fabric.
...more
Other suppliers
2023-05-04
Perfectly straightened fabrics and easy handling was the wish of ETV Textilveredlung when they were looking for a new weft-straightener. The German textile finishing company produces a variety of articles and qualities for different application areas (automotive, sportswear, building materials, protective clothing, home textiles, medicine, filtration).
...more
Other suppliers
2023-01-12
UK-based textile testing solutions provider James Heal has announced a revolutionary new grading system for moisture management testing that literally turns the assessment of wicking behaviour within a fabric on its head.
...more
Other suppliers
2022-09-09
A ground breaking and unique new fabric inspection technique for accurately detecting the most subtle of defects on patterned fabrics during high speed production has been developed by BTMA member Shelton Vision, of Leicester, UK.
...more
Other suppliers
2022-07-20
A year of celebration continued at James Heal last week as a series of events were held to mark their 150th anniversary, with the attendance of sales partners from almost every continent making it a truly international occasion.
...more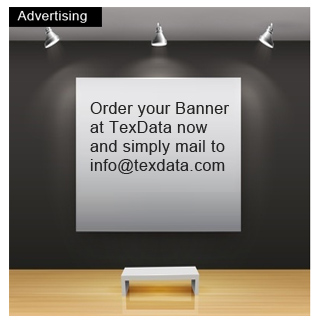 Older News
Other suppliers
2021-12-09
From 9 to 13 November 2024, manufacturers of laundry and dry-cleaning technology will once again meet in person with textile-care companies at the Frankfurt Exhibition Centre for Texcare International. Messe Frankfurt and its partners have agreed on this date.
...more
Other suppliers
2021-11-03
James Heal announced today the launch of its new AirPro air permeability tester. The latest addition to the manufacturer's 'Performance Testing' range, claims to be an 'evolution' and 'innovative alternative' to air permeability testers currently on the market.
...more
Other suppliers
2021-03-11
Polyurethane (PUR) is conquering ever more areas of modern life – automobiles, furniture, shoes, medical technology and packaging. However, processing it is extremely complex and demands tailored solutions for the respective applications. Here, the Oerlikon Barmag precision metering pumps fulfill the very highest demands of the chemical industry – from highlyaccurate metering all the way through to greater durability and superior efficiency. Visitors to the Polyurethanex trade fair (Pavilion 1, Stand 1A03), being held in Moscow between March 30 and April 01, 2021, will now also be able to convince themselves.
...more
News Archive