Weaving
2019-01-24
Unique Vandewiele jacquard technology is proving central to research exploring the potential of hybrid woven technical textiles for a leading German research institution. Along with a number of partners, HOFZET® – the Application Center for Wood Fiber Research of the Fraunhofer Institute for Wood Research based in Hannover – has developed new forms of bio-hybrid fibre reinforced composites (bio-HFCs) containing the highest possible bio-based content.
...more
Weaving
2019-01-10
Vandewiele offers complete carpet solutions, from granulate to carpet. The portfolio contains BCF extrusion lines, heat-setting, tufting and carpet weaving machines. The synergy of competences in these different fields leads to important technical breakthroughs in the benefit of the customer.
...more
Weaving
2018-12-20
Itema, the leading Italian manufacturer of best-in-class weaving machines, spare parts and integrated services, is exhibiting at DTG Dhaka (Hall 7 / 510) from January 9th – 12th at BICC - Bangabandhu International Conference Centre in a joint booth with its sole agent in the country Pacific Associates.
...more
Weaving
2018-12-19
Stäubli invites textile industrials to visit the booth of its agent, Spintex Technology Ltd., and discover machinery and system solutions for optimising workflows in weaving mills that seek to capture benefits like time savings and increased overall efficiency.
...more
Weaving
2018-12-13
The 16th Dhaka International Textile & Garment Machinery Exhibitionwill takes place from January 9-12, 2019 in Dhaka, Bangladesh, and Picanol will be present at the booth of their agent, Spintex Technology (Booth 7-126). Bangladesh has been a very important market for Picanol over the last decade.
...more
Weaving
2018-12-06
The Customer Portal Weaving opens up the Groz-Beckert weaving digital service world. Groz-Beckert customers not only benefit from a wealth of additional services for their weaving business, but also have access to a wide range of product information, as well as the products they are looking for.
...more
Weaving
2018-11-10
The sixth ITMA Asia + CITME in Shanghai, China, was extremely successful for Groz-Beckert. Over the five days of the trade fair in October 2018, the company welcomed over 4,000 international customers and partners to its booth. Around three quarters of the customers at the Groz-Beckert booth came from China, followed by guests from Japan, India and South Korea.
...more
Weaving
2018-10-25
In order to protect the lawful interest of intellectual property rights owners during the ITMA Asia 2018, the sponsors of the exhibition installed an on-site intellectual property rights office ("IPR Office"), which consisted of the sponsors, external IPR administrative authority and IPR practitioners.
...more
Weaving
2018-10-18
A new important partnership marks the path of Itema towards a greener future for the whole denim production chain. Prosperity Textile, one of the main denim producers worldwide, has chosen for its new facility one of the most interesting and sustainable-oriented Itema technologies, iSAVERTM equipped on the Itema R95002denim.
...more
Weaving
2018-10-04
Van de Wiele was a key technology partner in the €7.8 million 3D Lighttrans project that led to the introduction of complex and cost-effective new 3D textile reinforcements for thermoplastic composites.
...more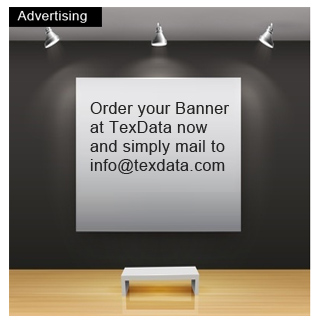 Older News

Weaving
2018-09-27
Itema (Hall 3, Booth C25), the world's largest privately held provider of advanced weaving solutions, including best-in-class weaving machines, spare parts and integrated services, has prepared an impressive product line-up for ITMA ASIA+CITME 2018 in Shanghai on October 15-19, 2018.
...more
Weaving
2018-09-24
High-tech boom in China: More and more Chinese textile companies are choosing weaving machines from DORNIER in order to meet the growing demand for high quality technical fabrics for aircraft parts, filters, automotive and safety textiles. At the ITMA Asia International Textile Machinery trade fair in Shanghai (15-19 October), the German technology leader will exhibit the world's most advanced weaving technology for producing high performance fabrics.
...more
Weaving
2018-09-20
A world premiere: Picanol's newest rapier, the GTMax-i 3.0, will be shown for the first time to the textile world. The GTMax-i 3.0 is building further on the success of GT-Max and GTMax-i. The combination of a redesigned gripper drive and extra reinforced sley drive as well as the integration of the future-oriented BlueBox electronic platform allow for even higher production speeds. Moreover, the look of the machine has been reworked completely, with a special focus on ergonomy and user friendliness.
...more
News Archive