Exhibitions & Events
2023-06-08
OutDoor by ISPO 2023 has once again written a success story from June, 04 to 06. After last year's brilliant restart as a live trade show at the MOC, Event Center Messe München, this year's trade show once again presented itself as THE global platform for the outdoor industry and community. Compared to the last edition, OutDoor by ISPO has grown enormously. With 35,000 square meters, the space at the MOC including the outdoor area is completely sold out.
...more
Exhibitions & Events
2023-06-08
Shenzhen, China's leading exporter and fastest-growing city[1] , is gearing up for the return of in-person business. With China easing its border entry requirements in January, the fair will inspire local and international key players to explore the latest trends and opportunities in South China. This year's edition will be held from 6 – 8 November 2023 at Shenzhen World Exhibition & Convention Center. Spanning 10,000 sqm of exhibition space, the rejuvenated fair will help yarn and fibre suppliers regain business lost to the pandemic.
...more
Exhibitions & Events
2023-06-08
The show owners of ITMA ASIA + CITME have extended their collaboration to organise the combined textile machinery exhibition in a second Asian location. The combined exhibition has been held biennially in Shanghai since 2008.
...more
Exhibitions & Events
2023-06-08
8 June 2023 – The 19th edition of the world's largest textile and garment technology exhibition, ITMA 2023, opens in Milan, unveiling a definitive showcase of cutting-edge technologies presented by 1709 exhibitors from 47 countries. This impressive gathering promises to showcase the forefront of innovation in the industry.
...more
Exhibitions & Events
2022-07-07
A delegation from TMAS, the Swedish textile machinery association, will participate in the forthcoming Febratex textile show which is being held in the German Village Park in Blumenau, in Santa Catarina, Brazil from August 23-26.
...more
Exhibitions & Events
2022-06-30
More than 400 international exhibitors will meet from 4 to 6 July at the Parc des Expositions Paris-Le-Bourget for a new edition of the Texworld Evolution Paris sourcing event. This year's exhibition marks the return of the major sourcing countries - including China - to Paris.
...more
Exhibitions & Events
2022-06-30
"Sustainable fashion makes a difference. We make a difference!" – these were two of the most important messages that the Neonyt Lab community took away after three colourful days of events under the motto "New Patterns" in the Union Halle in Frankfurt am Main. The premiere of the direct-to-consumer format as a great success: Neonyt Lab counts designers, activists, consumers and content creators as well as representatives from the fashion industry from 22 countries amongst its visitors.
...more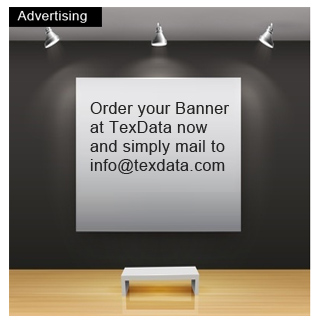 Older News

Exhibitions & Events
2021-10-13
With effect from 15 October 2021, Bettina Bär is taking over as Show Director of Neonyt and new tradeshow format Val:ue in Messe Frankfurt's Textile & Textile Technologies division. Both tradeshows are held during Frankfurt Fashion Week.
...more
Exhibitions & Events
2021-10-13
With its Texpertise Network, Messe Frankfurt leads the world market in events for apparel fabrics, fashion, home textiles, technical textiles and textile processing. Now, there have been a number of personnel changes in the business unit, a division of Messe Frankfurt that includes the Frankfurt Fashion Week and is headed by Olaf Schmidt, Vice President Textiles & Textile Technologies.
...more
Exhibitions & Events
2021-10-13
Ivonne Seifert was appointed Director of Marketing Communication in the Textiles & Textile Technologies Business Unit of Messe Frankfurt with effect from 1 October 2021.
...more
News Archive