Yarn & Fiber
2018-06-14
Teijin Limited announced that it is supporting the Clean2Antarctica (C2A) project, which will harness plastic waste and solar power in a "Quest for Change" challenge to conduct an expedition on the cleanest continent on earth. Teijin is supporting C2A as one of nine projects celebrating the company's century of innovation since its founding in 1918.
...more
Yarn & Fiber
2018-06-06
Dornbirn Global Fiber Congress 2018 presents over one hundred lectures of high quality from academic research and industry from September 12 – 14. Sustainable innovations are the guiding principle of the event. As idea- and network generator Dornbirn-GFC is a basic element in the appointment calendars of about 700 participants from 30 nations worldwide.
...more
Yarn & Fiber
2018-06-05
Beaulieu Fibres International, the leading European polyolefin fibre supplier, marks its Asia Nonwovens Exhibition and Conference (ANEX) debut with unique products and capabilities to support innovation at a local level within the automotive and hygiene segments. At Stand 2034, Beaulieu Fibres International demonstrates its commitment to the global market growth for automotive composites and technical textiles, as interest increases in adopting lightweight materials to reduce vehicle weight and fuel efficiency.
...more
Yarn & Fiber
2018-05-24
This morning, the coaches of the RadiciGroup Ski Club were presented with a new 100% nylon gilet, made by RadiciGroup with the collaboration of the companies in its 100% European production chain. The gilet will be worn in the future by all RadiciGroup Ski Club athletes. This monomaterial garment was developed within an ecodesign framework and can, therefore, be easily recycled mechanically at the end of its life, thus becoming a secondary raw plastic material to be used for technical and industrial applications.
...more
Yarn & Fiber
2018-05-24
Yarn Expo Autumn joins Intertextile Shanghai Apparel Fabrics and two other international textile fairs in being held earlier this year. The 27 – 29 September event is expected to attract over 500 exhibitors to Shanghai's National Exhibition and Convention Center.
...more
Yarn & Fiber
2018-06-07
Teijin Frontier Co., Ltd., the Teijin Group's fiber and products converting company, announced today that it has developed a new line in the DELTAPEAK series—a two-in-one sweat-suit fabric that combines water-repelling and sweat-absorbing property—for autumn/winter 2019.
...more
Yarn & Fiber
2018-06-06
Südwolle Group, the well-known spinner of pure wool and wool blend worsted yarns is presenting some inspiring summer products within its outdoor and functional yarns collection "Yarn in Motion". These yarn qualities for circular knitting will be presented at the OutDoor show in Friedrichshafen (17th-20th June).
...more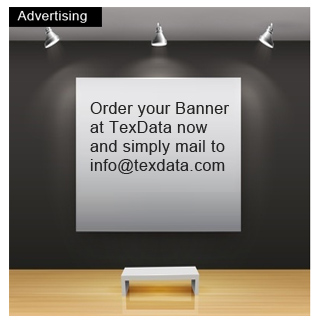 Older News

Yarn & Fiber
2018-04-23
Beaulieu Yarns, the global supplier of high-quality synthetic polyamide and polypropylene yarns, now offers sustainable versions of all its polyamide (PA6) yarns for carpets for residential and commercial use, including automotive. The EqoBalance® family of "biomass-balance" yarns is being launched at Domotex 2018, held on January 12-15 in Hannover, Germany. Beaulieu Yarns is on Stand B56 in Hall 11.
...more
Yarn & Fiber
2018-04-16
Tomorrow, the Salone del Mobile design and furnishings exhibition opens its doors in Milan, the world's design capital. Taking place concurrently in the heart of the city is the highly regarded "FuoriSalone", with its many events and opportunities to talk about ideas, projects and solutions for the furnishings industry.
...more
Yarn & Fiber
2018-04-12
The 3rd Global Sustainable Fashion Week has just opened its doors in Budapest (11-13 April). It is a unique three-day event combining international conference, workshops, displays, fashion shows in the field of sustainable and ethical fashion, the range of the different eco-friendly fibres, materials included.
...more
News Archive