Sustainability
2018-06-13
Garmon Chemicals, CCI, COTTONSMITH, a COTTON USA brand license, and the College of Fashion and Design, Donghua University, jointly held the event "Cotton Creation Era - Denim Creative Design Award Ceremony" at Naked Hub in Shanghai. From cotton elds to clothing, from soil to ready-made garments, all parties work together to innovate cotton life and promote the traceability and sustainability of cotton raw materials and fabrics, design and production.
...more
Sustainability
2018-05-29
Archroma, a global leader in color and specialty chemicals, has presented an aniline-free* denim indigo dye at the recent Planet Textiles 2018 Conference in Vancouver, Canada. The brand new dye provides a non-toxic way to produce the traditional, iconic indigo blue that consumers associate with denim and jeans.
...more
Sustainability
2018-05-24
This morning, the coaches of the RadiciGroup Ski Club were presented with a new 100% nylon gilet, made by RadiciGroup with the collaboration of the companies in its 100% European production chain. The gilet will be worn in the future by all RadiciGroup Ski Club athletes. This monomaterial garment was developed within an ecodesign framework and can, therefore, be easily recycled mechanically at the end of its life, thus becoming a secondary raw plastic material to be used for technical and industrial applications.
...more
Sustainability
2018-05-17
ISKO, a leading, global denim ingredient brand, showcases the future of responsible denim at the Copenhagen Fashion Summit, 2018.
...more
Sustainability
2018-05-03
In the age of "fake news" and "greenwashing," it's no surprise that 64% of consumers in "The Key To Confidence: Consumers and Textile Sustainability—Mindsets, Changing Behaviors, and Outlooks" who were aware of eco-textiles claimed that they check at least some of the time to see if sustainability claims are true.
...more
Sustainability
2018-05-31
EDANA and INDA, the leading global trade associations representing consumer wipes manufacturers and supply chains, announce publication of an update to their strict guidelines for labelling of non-flushable wipes and for assessing the flushability of disposable nonwoven wipes.
...more
Sustainability
2018-05-24
With its LOW IMPACT DENIM (LID) collection the JACK & JONES brand which belongs to the Danish company BESTSELLER sets now new standards in the field of environmentally friendly jeans manufacturing.
...more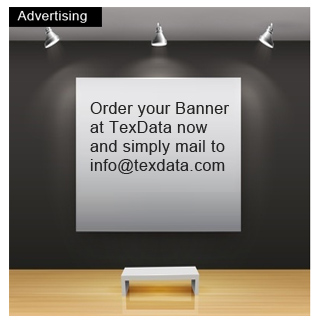 Older News

Sustainability
2018-04-11
The popularity of organic cotton has grown substantially in recent years. Consumers are increasingly worried about the environment and about harmful substances in the products they buy for themselves and their families. For them, organic foods and textiles are good choices, and are products for which they are willing to pay a premium. But, in return for that extra investment, consumers expect the organic products they buy to be genuine and verifiable as such.
...more
Sustainability
2018-04-05
The OEKO-TEX® Association is again making every effort to provide support in the areas of consumer protection and sustainability along the textile value creation chain in 2018. The modifications of the existing guidelines in the OEKO-TEX® product portfolio have now finally come into effect on 01 April 2018 following a three-month transition period and are valid for all certification systems and other services.
...more
Sustainability
2018-03-29
Recently, at the trade fair Mecspe in Parma, Italy (22 -24 March), RadiciGroup had the opportunity to present its experience in the area of sustainability during the series of meetings, Circular Economy Arena 4.0.
...more
News Archive