Sustainability
2023-11-30
30 November, London – Textile Exchange has announced the launch of Electronic Trackit, or eTrackit, for its first commercial application, covering the Global Recycled Standard (GRS) and the Recycled Content Standard (RCS).
...more
Sustainability
2023-11-30
In a pioneering initiative aimed at enhancing accessibility to certification for small operator groups within the organic textile value chain, the Global Organic Textile Standard (GOTS) is pleased to introduce its ongoing Controlled Supply Chain Scheme Pilot Project. The project, launched in 2022, was strategically developed to overcome the obstacles that often deter small-scale operators from pursuing GOTS certification.
...more
Sustainability
2023-11-30
On 28 November, in a collaborative effort to drive sustainability and circularity in the European textile industry, ECOSYSTEX and CISUTAC were presented at the first workshop of WhiteCycle, hosted at Michelin's R&D facilities in Clermont-Ferrand, France.
...more
Sustainability
2023-11-27
The report is part of the journey towards consolidation of sustainability performance, a topic which has always been a fundamental priority for the Group
...more
Sustainability
2023-11-23
The Sustainable Apparel Coalition (SAC) has become a member of the Sustainability and Health Initiative for Net Positive Enterprise (SHINE) established by the Materials Systems Laboratory (MSL) at the Massachusetts Institute of Technology (MIT). The project researches product-based and organizational handprint creation and net positive assessment, enabling organizations to pursue the creation of positive sustainability-related outcomes in concert with ongoing efforts to reduce their footprints.
...more
Sustainability
2023-11-30
On the 29th of November, at the prestigious ISPO trade show, Polygiene launched a new innovation project, Polygiene ShedGuard™.
...more
Sustainability
2023-11-30
Today, during COP28, Global Fashion Agenda (GFA) released the 2023 edition of The GFA Monitor - a report to guide fashion leaders towards a net-positive fashion industry. The second GFA Monitor has been updated to include the latest guidance and insights from over 25 industry organisations in one cohesive publication. For the first time, the report includes new data insights from the Fashion Industry Target Consultation - drawn from over 900 industry participants in 90 countries.
...more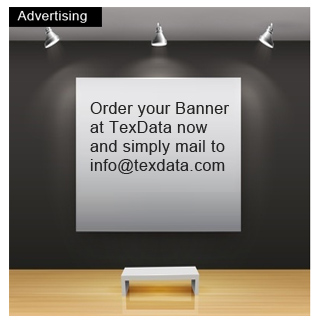 Older News

Sustainability
2023-11-23
In a time where sustainable practices are paramount to the future of fashion, bluesign® stands out as an innovator in environmental stewardship and forward-thinking innovation. Since its inception in 2000, bluesign® has led the way in transforming the textile industry by partnering with key players, manufacturers, chemical providers, and renowned labels like Patagonia, Eileen Fisher, Nike, and Adidas.
...more
Sustainability
2023-11-16
The Sustainable Apparel Coalition (SAC) announced its CEO, Amina Razvi, will leave the organization as of December 29, 2023. As the organization enters a new phase of growth and expansion to adjacent product categories, she and the Board of Directors have mutually agreed the time is right for her to step away and for the Board to identify a successor.
...more
Sustainability
2023-11-16
Effective 1st November, 2023, the transition phase from ZDHC MRSL V2.0 has concluded.
...more
News Archive