Sustainability
2023-05-25
ZDHC and OEKO-TEX® have joined forces to enhance sustainable chemical management and cleaner chemistry principles. Their aim is to empower the Textile/Apparel and Leather/Footwear industry to improve its environmental impact by optimising industry guidelines and solutions through collaborative efforts. This partnership seeks to drive sustainability while meeting the needs of Chemical Formulators/Manufacturers, Suppliers, Brands, and Retailers.
...more
Sustainability
2023-05-25
Achieving a nature-positive and net-zero future is more critical than ever, amid the escalating climate and nature crisis, and the fashion industry has a crucial role to play. The speed and scale of progress required can only be achieved through joint action, involving all segments of the industry and the entire value chain.
...more
Sustainability
2023-05-17
To radically transform the textile industry, the boldest ideas must succeed. Here, H&M Foundation checks in with three future-shaping innovators whose digital tools, ground-breaking materials, and regenerative processes are reshaping the textile industry in real-time.
...more
Sustainability
2023-05-17
Durst Group, the leading manufacturer of advanced digital printing and production technologies, announced today the installation of a state-of-the-art solar panel plant at its headquarters in Brixen, South Tyrol. This initiative is part of the company's ongoing sustainability efforts and commitment to reducing its carbon footprint.
...more
Sustainability
2023-05-11
Integral, Esquel Group's Sustainable Development Garden located in Guilin, China, has been awarded the LEED O+M: Existing Buildings Gold Certification by the U.S. Green Building Council (USGBC) on April 28, 2023. Integral is now the first project in Guilin and the second in Guangxi Province to receive this prestigious certification.
...more
Sustainability
2023-05-25
As part of the meta-label approach, the Green Button defines requirements for production processes at selected supply chain levels. Companies demonstrate these through recognised certification labels. Alongside the requirements for corporate due diligence processes, they are the basis for a product to be labeled with the Green Button.
...more
Sustainability
2023-05-11
We are proud that our very own Dunstan Weragala and the team, who recently participated in ZDHC's South Asia Regional Conference hosted in India on the 29th of April, to discuss about pressing measures to limit hazardous discharges and emissions.
...more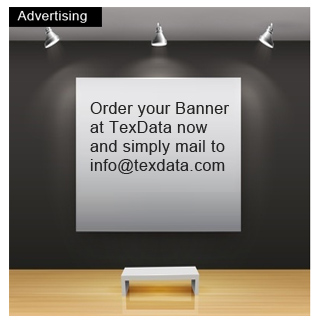 Older News

Sustainability
2023-05-04
Unifi, Inc. (NYSE: UFI) (together with its consolidated subsidiaries, "UNIFI"), makers of REPREVE and one of the world's leading innovators in recycled and synthetic yarns, today announces its honorable mention in Fast Company's 2023 World Changing Ideas awards in the Sustainability/Energy category for its Textile Takeback initiative that transforms fabric waste into REPREVE fiber to make new products. These awards honor sustainable designs, innovative products, bold social initiatives, and other creative projects that are changing the way we work, live, and interact with the world.
...more
Sustainability
2023-05-04
Clothing, shoes, furniture - the consumption of textiles is continuously increasing in the European Union (EU). This is associated with impacts on the climate, water and energy consumption, and the environment.
...more
Sustainability
2023-04-27
HUGO BOSS has signed the Pakistan Accord, underscoring its deep and longstanding commitment to the protection of health and safety of garment workers.
...more
News Archive