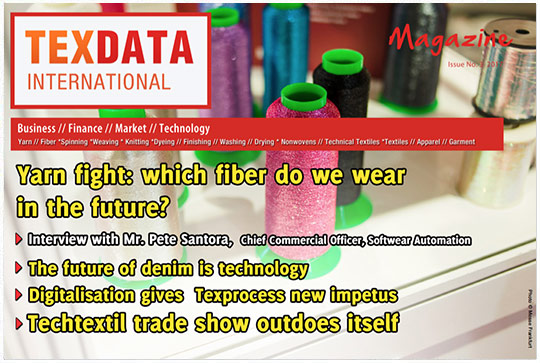 Issue 2017 / 4
The topics are:
Going digital!
Shanghaitex presents innovative technology for a smarter future

Interview with: Mrs. Regina Brückner, Owner Brückner Trockentechnik

Interview with: Mr. Stefano Gallucci, Santex Rimar, Group CEO

Interview with: Mr. Mostafiz Uddin, Founder & CEO of Bangladesh Denim Expo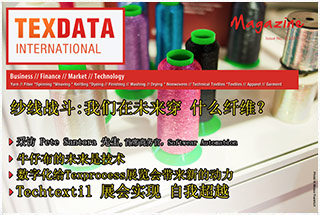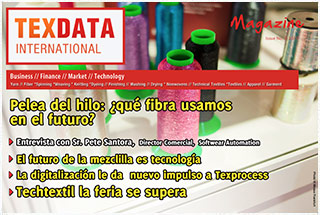 TexData Magazine
Please subscribe to the TexData Magazine for receiving a download-link for the issues automatically.
Subscribe now!
Latest News