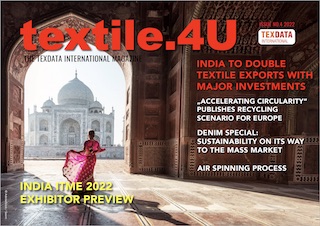 Issue 2022 / 4
The topics are:

INDIA ITME 2022 EXHIBITOR PREVIEW
INDIA TO DOUBLE TEXTILE EXPORTS WITH MAJOR INVESTMENTS
"ACCELERATING CIRCULARITY" publishes recycling scenario for Europe
DENIM SPECIAL: Sustainability on its way to the mass market
Air spinning process
... and 1 more article from a scientist from ITA, Germany
Please click on the "Subscribe now!" link on the right side to get your personal copy.

German language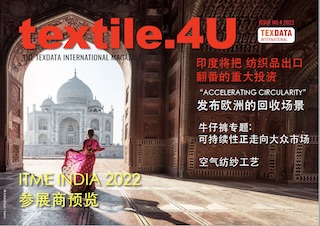 Chinese language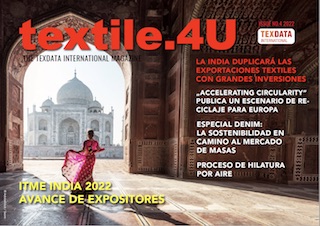 Spanish language
TexData Magazine
GET YOUR COPY

Please subscribe to the TexData Magazine for receiving a download-link for the issues automatically.
Subscribe now!
Latest News