Sustainability
2018-12-12
Jeanologia, the Spanish company leader in development of sustainable and efficient technology, joins the Sustainable Apparel Coalition (SAC) and will use the group's sustainability measurement suite of tools, the Higg Index, to drive environmental and social responsibility throughout its supply chain.
...more
Sustainability
2018-12-06
Archroma, a global leader in color and specialty chemicals towards sustainable solutions, announced that Thailand-based Absolute Denim will be the first denim manufacturer to switch 100% of its production to aniline-free* indigo dyeing.
...more
Sustainability
2018-11-29
Water. Peace. Fashion. Neonyt Fashionsustain, the progressive conference format of the global hub for fashion, sustainability and innovation, is taking a neo-new view of the subject of water in the textile industry. On 16 January 2019 at Kraftwerk in Berlin, top keynote speakers from the industry, civil society and the textile supply chain, such as from Vogue Australia, WWF and Spindye, will, together with many other speakers, be proving that the solution-oriented focus on the future use of water as a resource has gained global relevance for the industry.
...more
Sustainability
2018-11-15
Kordsa is among 50 most sustainable companies listed in Borsa Istanbul for the period between November 2018-October 2019. Having improved its ratings on environmental criteria, Kordsa is deemed worthy of being in BIST Sustainability Index for the third year in a row, this year.
...more
Sustainability
2018-11-14
The Swiss textile technology innovator HeiQ and DuPont Consumer Solutions, a business unit of DuPont Specialty Products, help establish an eco-friendly water repellent for leather.
...more
Sustainability
2019-01-03
Indorama Ventures Public Company Limited (IVL), a global chemical producer, announced that it has entered into an agreement to acquire a PET recycling facility from Custom Polymers PET in Alabama, US. The facility consists of two production lines; Recycled Polyethylene Terephthalate (rPET) Flake and food-grade rPET Pellets, with a combined capacity of 31,000 tonnes/annum.
...more
Sustainability
2019-01-03
In 2019 the goal of the OEKO-TEX® Association is again to reinforce consumer protection and sustainability along the value creation chain for textiles and leather; the existing guidelines for the OEKO-TEX® product portfolio have thus been amended again for the start of the year. The new regulations will come into effect after a three-month transition period on 1 April 2019.
...more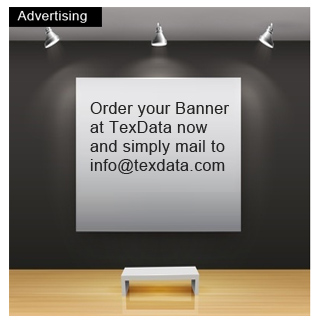 Older News

Sustainability
2018-11-01
Borealis, a leading provider of innovative solutions in the fields of polyolefins, base chemicals and fertilizers, has signed The New Plastics Economy's 'A Line in the Sand' – Global commitment to Eliminate Plastic Pollution at the Source.
...more
Sustainability
2018-11-01
In this autumn-winter collection 2018/2019 the outdoor brand Ternua has completely removed PFCs from its textiles. It set itself this challenge in 2009 and has had to work hard with its suppliers to achieve it. It is therefore the first Spanish brand to achieve this milestone.
...more
Sustainability
2018-11-01
For 20 years, a collaboration between Victoria ISD and the INVISTA Victoria, Texas, manufacturing site has allowed students to see science and nature from a unique perspective. The partnership began in 1998 with the creation of an outdoor environmental classroom at INVISTA's 53-acre wetland.
...more
News Archive