Sustainability
2018-11-01
Borealis, a leading provider of innovative solutions in the fields of polyolefins, base chemicals and fertilizers, has signed The New Plastics Economy's 'A Line in the Sand' – Global commitment to Eliminate Plastic Pollution at the Source.
...more
Sustainability
2018-11-01
In this autumn-winter collection 2018/2019 the outdoor brand Ternua has completely removed PFCs from its textiles. It set itself this challenge in 2009 and has had to work hard with its suppliers to achieve it. It is therefore the first Spanish brand to achieve this milestone.
...more
Sustainability
2018-11-01
For 20 years, a collaboration between Victoria ISD and the INVISTA Victoria, Texas, manufacturing site has allowed students to see science and nature from a unique perspective. The partnership began in 1998 with the creation of an outdoor environmental classroom at INVISTA's 53-acre wetland.
...more
Sustainability
2018-11-01
At eMove360° Europe 2018, the international trade fair for Mobility 4.0 in Munich, Covestro was awarded one of the coveted MATERIALICA Design + Technology Awards 2018. With the world's first biobased hardener for lightfast polyurethane coatings, the company managed to prevail in the "CO2 Efficiency" category.
...more
Sustainability
2018-10-25
H2O meets fashion and sustainable innovation. How can the fashion industry minimise its global impact on water consumption and contamination while making an active contribution to preserving this vital resource? In 2019, Neonyt and Fashionsustain will be dedicated to this issue and showing new approaches. Neonyt is the global hub for fashion, sustainability and innovation. The international conference format Fashionsustain is part of Neonyt. Both are taking place from 15 until 17 January 2019 during Berlin Fashion Week at Kraftwerk Berlin.
...more
Sustainability
2018-11-08
Textile Exchange, the global non-profit that promotes the adoption of preferred fiber and materials, integrity and standards and responsible supply networks, today officially released its 2018 collection of textile market reports, which measure and rank the production and usage of fiber and materials with improved social and environmental impacts.
...more
Sustainability
2018-10-25
HUB 1922, the fashion division of the RUDOLF GROUP, takes the stage at the Kingpins Show in Amsterdam and presents new technologies that make it possible to move away from environmentally questionable industrial practices.
...more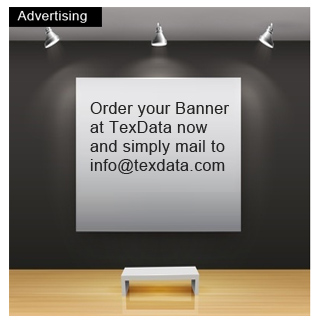 Older News

Sustainability
2018-09-13
Textile Exchange and KPMG, one of the leading global advisory firms, joined forces to develop a Sustainable Development Goal (SDG) roadmap for the apparel, retail and textile sector: "Threading the Needle: Weaving the Sustainable Development Goals into the Textile, Retail and Apparel Industry."
...more
Sustainability
2018-09-13
Parkdale Advanced Materials, Inc., the innovative fibers and yarns division of Parkdale Inc., the world's leading manufacturer of spun yarns, and Intrinsic Textiles Group, LLC, have announced the formation of Intrinsic Advanced Materials, a joint venture to bring CiCLO Sustainable Textile Technology to market.
...more
Sustainability
2018-09-06
Should I order that cute romper suit in red or blue? For many parents today, this is definitely not the only question they ask. Instead, clothing and textile products that are harmless to health and manufactured in an environmentally friendly and socially acceptable manner are much more in demand. Of course, most parents still like to dress their children in trendy clothes. Independent product labels such as the STANDARD 100 by OEKO-TEX® or MADE IN GREEN by OEKO-TEX® make the buying decision much easier and prove that children's clothing can be fashionable, child-friendly and sustainable.
...more
News Archive