ITMA 2023
2023-05-18
New inspection technologies for improved production processes

Metal detector © 2023 Erhardt+Leimer Group
As a specialist in automation technology, the Erhardt+Leimer Group will be presenting its systems and devices for web guiding, web spreading and tenter infeed, as well as slitting devices for edge trimming and slitting of tubular textiles at ITMA. Some of these products have been tried and tested in the textile industry worldwide for decades.
However, E+L has not only made a name for itself in the field of automation technology, but also with inspection technologies; accordingly, the company will be presenting a seam sensor for detecting cross seams, a warp thread sensor and a metal detector that can be used to optimize production processes and make them safer.

A newly developed web cleaning system will also be presented.

Sensor acquires cross-seams as reliably as the human eye

The seam sensor marketed as ELSEAMTEX SI 1001 detects, optically and therefore without contact, any type of seam on printed or single-color fabrics. Especially when there are large differences in thickness, such as with carpets and towels, no adjustment work is necessary. Software based on artificial intelligence makes it possible for the first time to detect cross-seams at the level of human perception. Along with a light transmitter and a matrix camera with lens, the sensor also includes a WLAN card for reliable communication with a smartphone, tablet or any other mobile terminal device. A dedicated app is also available using which, for instance, special seams can be tested or defined offline. If a cross-seam is detected, a digital output in the sensor is switched so that, depending on the machine, for example the calender rollers can be opened, the shearing blade raised briefly or the seam left to run through the digital printing press without printing.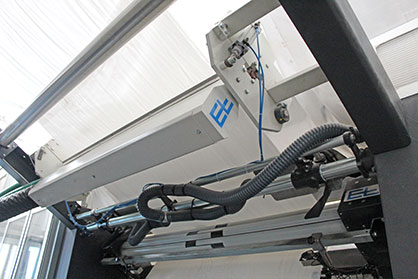 ELCLEAN © 2023 Erhardt+Leimer Group
Metal detector with segment-by-segment evaluation

During the production of textiles, small metal particles find their way into the web due to the various processing steps. If these particles are not all detected, extremely costly damage may occur on the downstream calender rollers and shearing tools. In addition, there is also a risk of catalytic reactions in wet finishing. As a result, whole web sections are often converted into scrap. The metal detector ELMETA MDA 1005 / 1006 reliably and accurately detects the smallest metal particles over the entire width of the web. Per segment (300 mm) a signal LED on the sensor indicates the position of the metal particle in the web. The metal detector can be used for dry and damp web textiles, non-woven fabrics and carpets. Its function is assured at production speeds from 2 to 500 m/min.

Web cleaning for various application areas

ELCLEAN is a modular web cleaning system for the removal of dust and similar soiling in production lines where there is only little space. The system consists of components such as brushes and fabric rollers, as well as components that operate without contact such as powerful fans and a highly efficient vacuum system. The system is equipped with all components or only with certain components depending on the application. Suitable filter systems make possible straightforward, reliable disposal of the soiling. The system is available in both a cantilever version for narrow webs and with support on both sides for wide webs. It can be integrated into production lines or operated as a standalone machine.

Erhardt+Leimer will be located in hall 14 at stand A101.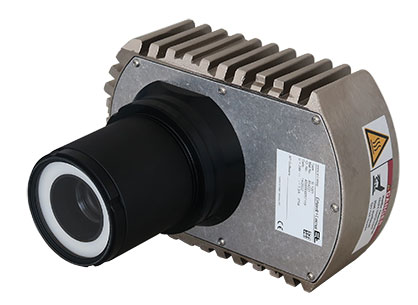 Seam sensor © 2023 Erhardt+Leimer Group
Related News
More News from Erhardt + Leimer GmbH

Latest News