Exhibitions & Events
2023-09-28
The PERFORMANCE DAYS team looks forward to welcoming trade visitors on October 4 and 5, 2023, as usual at Messe München exhibition grounds in Hall A5 and now also in Hall A6. For the first time, the event organizers will present a separate area for innovations in the footwear segment.
...more
Exhibitions & Events
2023-09-27
The autumn event of CHIC, China International Fashion Fair from 28 to 30 August at the National Exhibition & Convention Center Shanghai with 424 exhibitors and 53,137 visitors was characterised by a busy business atmosphere with a high visitor frequency. CHIC recorded a total of 53,137 trade visitors.
...more
Exhibitions & Events
2023-09-27
Covering all aspects of the garment and textile industry with advanced innovations, Gartex Texprocess India, New Delhi edition concluded with a resounding success. With a healthy footfall of visitors, the trade fair buzzed with high level of business activities, seminars and a robust product showcase - manifesting the growth of India's garment and textile industry.
...more
Exhibitions & Events
2023-09-27
In conjunction with the global textile industry's ongoing sustainability efforts, organic yarns and fibres will continue to play a critical role in the coming years. Amid strong growth predicted for this sector, international and domestic players will come together at next year's Yarn Expo Spring, with many to showcase eco-friendly products. Set to take place from 6 – 8 March 2024 at the National Exhibition and Convention Center in Shanghai, Asia's leading yarn and fibre trade fair will look to build on the success of the previous spring edition.
...more
Exhibitions & Events
2023-06-08
OutDoor by ISPO 2023 has once again written a success story from June, 04 to 06. After last year's brilliant restart as a live trade show at the MOC, Event Center Messe München, this year's trade show once again presented itself as THE global platform for the outdoor industry and community. Compared to the last edition, OutDoor by ISPO has grown enormously. With 35,000 square meters, the space at the MOC including the outdoor area is completely sold out.
...more
Exhibitions & Events
2023-06-08
Shenzhen, China's leading exporter and fastest-growing city[1] , is gearing up for the return of in-person business. With China easing its border entry requirements in January, the fair will inspire local and international key players to explore the latest trends and opportunities in South China. This year's edition will be held from 6 – 8 November 2023 at Shenzhen World Exhibition & Convention Center. Spanning 10,000 sqm of exhibition space, the rejuvenated fair will help yarn and fibre suppliers regain business lost to the pandemic.
...more
Exhibitions & Events
2023-06-08
The show owners of ITMA ASIA + CITME have extended their collaboration to organise the combined textile machinery exhibition in a second Asian location. The combined exhibition has been held biennially in Shanghai since 2008.
...more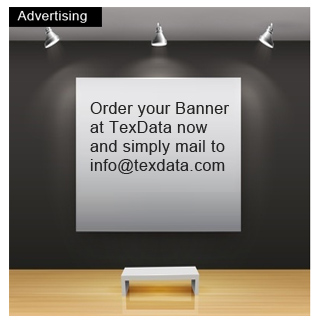 Older News

Exhibitions & Events
2022-06-30
"Sustainable fashion makes a difference. We make a difference!" – these were two of the most important messages that the Neonyt Lab community took away after three colourful days of events under the motto "New Patterns" in the Union Halle in Frankfurt am Main. The premiere of the direct-to-consumer format as a great success: Neonyt Lab counts designers, activists, consumers and content creators as well as representatives from the fashion industry from 22 countries amongst its visitors.
...more
Exhibitions & Events
2022-06-21
Textile trade show trio kicks off with panel discussion on challenges driving business opportunities
...more
Exhibitions & Events
2021-12-02
Industry's leading B2B exhibition for garment and textile manufacturing makes a comeback with its first hybrid edition in the post-pandemic market. Gartex Texprocess India will cater to the requirements of businesses engaged in the garment and textile manufacturing business, alongside Screen Print India from 3 – 5 December 2021 at Pragati Maidan, New Delhi.
...more
News Archive