ITMA-Asia + CITME-2016
2016-09-29
Textile process control and weft straighteners from Mahlo at ITMA Asia
At the ITMA Asia + CITME 2016 Mahlo will introduce latest technologies in textile finishing and drying processes and provide solutions for your individual challenges at their 80 sqm booth (Hall 6 / Booth A23). On display at the Show will be a working demo plant with the new generation of weft straighteners Orthopac RVMC-15 and Orthopac MFRC-15.
Visitors can experience the function of the Mahlo weft straighteners under real conditions, as if installed on a stenter frame. Other topics will be the Orthopac CRVMC, the straightener for carpets and technical textiles, the Atmoset SMT-15, a drum dryer contol or the Orthomax RFMB, the fusion of pin wheel and roller straightening.
Featured Mahlo products at Itma Asia:
Orthopac RVMC-15
The Orthopac RVMC is the universally employable weft straightening system from Mahlo for the correction of web distortions for nearly all applications.
It is precisely designed for the demands of the textile industry and can be adapted to the individual requirement through its modular make-up. The user obtains a sophisticated straightening system with maximum possible customer benefit with respect to versatility and operating convenience.
Through interaction with the suitable scanning system web distortions are corrected exactly and without delay. All this is marked by simple operation of the system and unparalleled rugged construction.
The modular construction allows the system to be configured to meet the demands of changing conditions and requirements.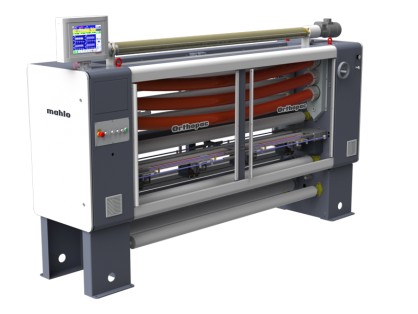 Pic: Orthopac RVMC-15 - The new weft straightener generation (c) 2016 Mahlo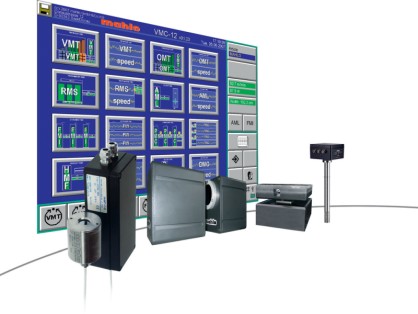 Pic: OPTIPAC VMC-15 is a most effective process control for stenter frames
Optipac VMC-15
A modular system for measuring, logging and controlling critical process parameters such as dwell time, thread density, residual moisture, m2-weight and exhaust air humidity, etc. across the full width of the product.
This modularly designed process control system, intended mainly for monitoring stenter frames, consists of a number of various modules for measuring and controlling specific process parameters. The system can be expanded at any time depending on need and investment budgets!
The precise monitoring and control of drying processes results in potential energy savings of up to 30%. Productivity and quality of the product are increased and reproducible.
ATMOSET SMT-15
Drum dryers can be found in many production and finishing plants in the textile industry. They dry the product after wet treatment.
Drum driers are normally designed for the heaviest product and therefore usually overdimensioned. Heavy products are dried just correctly, but all other products are overdried. Enormous amounts of energy are thus wasted.
The Atmoset SMT enables a stable and effective drying process. The optimal degree of drying is always reached, regardless of the weight of the product or the web speed. Continuity of the production process and reproducibility of the product quality are ensured.
The energy consumption of the dryers drops significantly due to the optimised heat output. This saves energy costs.
Related News
Latest News ITMA-Asia + CITME-2016
More News from Mahlo GmbH + Co. KG

Latest News