Yarn & Fiber
2017-12-13
Care for the community and competence in materials for the sport industry: RadiciGroup teams up with Atalanta to win in Europe.
...more
Yarn & Fiber
2017-11-30
Teijin Frontier Co., Ltd. Opening a new window, the Teijin Group's fiber-product converting company, announced today that it has developed a polyester high-gauge knitting material laminated with a breathable film to produce thin, lightweight and breathable textiles. Teijin Frontier will sell its new material mainly for spring/summer 2019 sportswear.
...more
Yarn & Fiber
2017-11-15
Care for the community and environmental sustainability, as well as collaboration, cross-influence, and transversal experiences between school and work: these are the key words guiding Giulio Natta Istituto Statale di Istruzione Superiore [State Institute of Higher Education] in Bergamo in its joint effort with RadiciGroup to obtain ISO 14001 Environmental Management Certification for the school.
...more
Yarn & Fiber
2017-11-08
The Denver Broncos just got greener! New Era Cap – the official on-field hat of the National Football League (NFL) – announced the debut of its first-ever official NFL cap made with plastic bottles, thanks to the use of REPREVE® fiber. Starting on November 12, fans will be able to purchase the new, eco-friendly New Era caps at the Broncos Team Store at Sports Authority Field at Mile High during Broncos games. The REPREVE-based caps will come in multiple styles, including the 9FIFTY® and 9TWENTY®.
...more
Yarn & Fiber
2017-11-08
Beaulieu Yarns, the global supplier of high-quality polyamide and polypropylene yarns, is pleased to announce the achievement of Highly Protected Risk (HPR) status for its French production site, Ideal Fibres & Fabrics Comines. Awarded by FM Global, HPR designation means a facility meets the highest industry standards for property protection.
...more
Yarn & Fiber
2017-12-07
Teijin Limited will establish new carbon-fiber production facility in the U.S. city of Greenwood, South Carolina, and Teijin Carbon Fibers, Inc. (TCF), a wholly owned subsidiary. TCF is expected to be incorporated this December and begin operating its new carbon-fiber production facility by the end of FY 2020. Also, Toho Tenax Co., Ltd., the core company of Teijin's carbon fibers business, announced that it will expand the capacity of a specialized polyacrylonitrile (PAN) precursor for carbon fiber in its Mishima Factory.
...more
Yarn & Fiber
2017-11-16
In honor of America Recycles Day, Unifi, Inc., (NYSC: UFI) the global leader in branded recycled performance fibers, announces the Company has recycled more than 10 billion plastic bottles. Building from that momentum, Unifi is targeting 20 billion bottles recycled by 2020 and 30 billion bottles by 2022. To recognize customers who have partnered for this achievement, Unifi is launching the REPREVE Champions of Sustainability Awards.
...more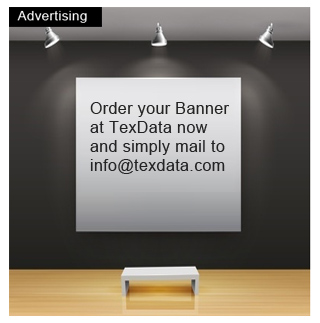 Older News

Yarn & Fiber
2017-11-08
A performance event to promote safety awareness among employees in their working and living environment.
...more
Yarn & Fiber
2017-11-08
One of the top ten spinning mills in China, Texhong Group has grown steadily since its establishment in 1997, building a reputation for high value-added products in challenging market sectors such as core-spun yarns, as well as grey fabrics and fashion materials. The group's strong quality ethic is the basis for its progress in the production of yarns for bleached fabric, where defect-free standards are absolutely critical. Here, the unique USTER 'dual control' approach to removing cotton contamination at both blowroom and winding machine has delivered remarkable results.
...more
Yarn & Fiber
2017-11-08
Lenzing Modal® branded fibers are an important part in Lenzing's fiber portfolio. The fibers specialists stand out with 50 years of experience in the production and marketing of the fibers. By adapting the Modal production process, Lenzing is further underscoring its work towards technological leadership.
...more
News Archive