Yarn & Fiber
2018-12-06
The Lenzing Group filed a first wave of patent applications for its new LENZING™ Web Technology with the World Intellectual Property Organization. The 25 applications focus on product, process and application inventions and are part of Lenzing's intellectual property protection strategy.
...more
Yarn & Fiber
2018-11-28
RadiciGroup Comfort Fibres is taking part in Performance Days, a trade fair dedicated to trends and innovations in the field of yarns, fabrics and accessories, with special attention to sportswear, athleisure and safety.
...more
Yarn & Fiber
2018-11-21
A range of colours meeting the market's requirements for looks, performance and sustainability: the new Radifloor® Solid BCF PA 6 1300 F68 colour chart from RadiciGroup Performance Yarn makes its debut in the contract and residential flooring market with an array of high-quality yarns that reduce the environmental impact of the end product.
...more
Yarn & Fiber
2018-11-15
Toray Industries, Inc., announced that it would raise the price of nylon 66 yarn and fabrics for automotive airbags application from the December 2018 shipment.
...more
Yarn & Fiber
2018-11-15
The ROICA marketing, communication and innovations investment strategy, launched in 2016 has already created a new, positive and dynamic market growth position for the ROICA premium stretch fiber.
...more
Yarn & Fiber
2018-11-29
INVISTA, owners of the LYCRA® brand and portfolio of products, will launch its new patented LYCRA® FREEF!T® technology in North America at the Kingpins NYC show on November 28-29. LYCRA® FREEF!T® technology provides denim and woven fabrics with soft, easy stretch and excellent recovery.
...more
Yarn & Fiber
2018-11-29
Leading U.S. flame resistant (FR) textiles brand Westex™ by Milliken™ and global aramid fiber producer Teijin Aramid announce a joint technology and commercial partnership for Southeast Asia and Australasia.
...more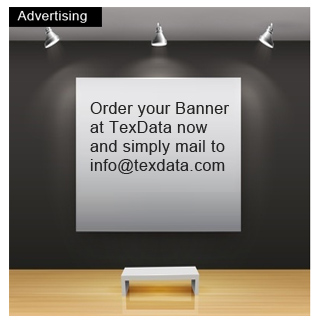 Older News

Yarn & Fiber
2018-11-13
Teijin Frontier Co., Ltd. , the Teijin Group's fiber and products converting company, announced today that it has developed SOLOTEX OCTA, a highly modified cross-section crimped yarn that is extra bulky, lightweight, stretchable and shape-recovering. Samples will be provided in the fiscal year 2018. Teijin Frontier expects annual sales of staple-fiber SOLOTEX OCTA to reach 400 tons and sales of filament SOLOTEX OCTA to reach one million meters as textiles by the fiscal year ending in March 2023.
...more
Yarn & Fiber
2018-11-11
Certiquality has recently issued a Product Environmental Footprint (PEF) Statement of Compliance to Tessiture Pietro Radici for its Radigreen® MFL PE, a yarn ideal for the manufacture of synthetic turf. In line with the RadiciGroup sustainability strategy (the first Group PEF certification dates back to 2013), Tessiture Pietro Radici, a Group company engaged in the production of artificial grass yarn, decided to pursue the approach of voluntary environmental impact measurement of its products.
...more
Yarn & Fiber
2018-11-08
Versalis (Eni), RadiciGroup and Safitex have joined forces to make synthetic grass for sports fields recyclable in line with the principles of the circular economy. The project was presented today at Ecomondo and is the result of collaboration between Versalis, which supplies the raw material (polyethylene), RadiciGroup, a manufacturer of fibres for sport applications, and Safitex, a manufacturer of synthetic grass turf.
...more
News Archive