ITMA 2023
2023-01-19
Sustainable Apparel Coalition to host Planet Textiles at ITMA 2023

© 2023 TexData International
The Sustainable Apparel Coalition (SAC) is pleased to announce it will be hosting the 2023 edition of Planet Textiles at this year's Textile & Garment Technology Exhibition (ITMA 2023), the world's largest international textile and garment technology exhibition, on June 12-13 at the Fiera Milano Rho exhibition center in Italy.
Event to focus on technology innovation to drive industry transformation and future-proof global supply chains
Planet Textiles will see the SAC bring together industry leaders and topic experts with a commitment to drive sustainability improvements throughout global supply chains. Attendees will also be able to take advantage of this unique opportunity to explore ITMA 2023, network with international peers and share learnings and best practices on how collective action can help accelerate industry transformation and future-proof manufacturing processes. Across the two days, delegates will explore technology innovations and the latest thinking on circularity, sustainability measurement, decarbonization and much more. Delegates will also get the latest updates on the SAC's Higg Index suite of tools, including those related to its independent, third-party review.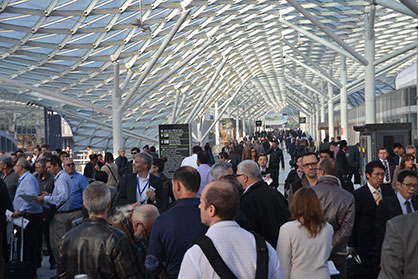 © 2023 TexData International
Planet Textiles is a licensed brand of MCL News & Media, who will be working in close partnership with the SAC to ensure the event continues to provide the very best experience for attending delegates by bringing together leading brands, retailers, textile manufacturers, nonprofits and academic institutions.

Lee Green, Senior Director, Communications at the Sustainable Apparel Coalition, said, "We are living in a climate emergency. There is an urgent need to accelerate action and spur global change; we believe in the power of collaboration and collective action to achieve this. As such, we are delighted to be hosting this year's Planet Textiles at ITMA 2023 and in collaboration with MCL News. Planet Textiles is renowned within the industry as a key sustainability event, so we have a lot of responsibility to ensure we deliver the very best program and speakers in Milan. We look forward to bringing together our global community to take advantage of this unique opportunity alongside tens of thousands of ITMA visitors as we explore sustainability innovation across the supply chain and the vital role played by manufacturers".
Registrations for Planet Textiles 2023 will open on January 31. To learn more, visit the SAC's dedicated event content.

Owned by CEMATEX, ITMA is the place where the industry converges every four years to showcase the latest textile and garment processing technologies, machinery and materials, promote collaborations and forge partnerships.
Related News
More News from TEXDATA International

Latest News