Yarn & Fiber
2018-11-01
For 20 years, a collaboration between Victoria ISD and the INVISTA Victoria, Texas, manufacturing site has allowed students to see science and nature from a unique perspective. The partnership began in 1998 with the creation of an outdoor environmental classroom at INVISTA's 53-acre wetland.
...more
Yarn & Fiber
2018-11-01
More exhibitors than ever joined Yarn Expo Autumn 2018, which was held concurrently with ITMA ASIA + CITME from 15 – 17 October at the National Exhibition Convention Centre (Shanghai). 501 suppliers from 14 countries & regions participated, with new countries to the show including France. This international diversification, as well as strong domestic numbers, demonstrated Yarn Expo's increasing recognition as a top show in the industry. What's more, almost 80% of exhibitors were returning from successful past editions, showing their support of the fair.
...more
Yarn & Fiber
2018-10-25
Following the success of Trevira GmbH's joint booth concept at Heimtextil 2018, the company will be expanding its plans next year. At the 2019 Heimtextil, due to take place from 8-11 January in Frankfurt, Trevira be presenting a new joint booth. At over 2000 msq, the new booth in Hall 4.2 will be significantly larger, up from 1300 msq in 2018, and next year will also see an increase in the number of major customers joining Trevira at Heimtextil, from 16 this year to 22 in 2019.
...more
Yarn & Fiber
2018-10-25
PrimaLoft, Inc., a global leader in advanced material technology solutions, today introduced PrimaLoft® Bio, the first synthetic insulation made from 100% recycled, biodegradable* fibers. Developed over the last four years by PrimaLoft's team of scientists and engineers, PrimaLoft achieved this textile breakthrough without affecting the performance characteristics of the insulation.
...more
Yarn & Fiber
2018-10-18
The quality of the manufactured yarns is also determined by the surfaces of all components coming into contact with the yarn – such as godet jackets, for example. It is here that Oerlikon Barmag provides support with special repair coatings and – of-ten even more important – know-how of how these are deployed.
...more
Yarn & Fiber
2018-11-08
Versalis (Eni), RadiciGroup and Safitex have joined forces to make synthetic grass for sports fields recyclable in line with the principles of the circular economy. The project was presented today at Ecomondo and is the result of collaboration between Versalis, which supplies the raw material (polyethylene), RadiciGroup, a manufacturer of fibres for sport applications, and Safitex, a manufacturer of synthetic grass turf.
...more
Yarn & Fiber
2018-10-25
On Sunday 14. October 2018 at around 10:00 a fire broke out in the main fibre spinning area at Kelheim Fibres GmbH. The fire was extinguished by 13:00 by the company's own fire brigade with the support of local fire services. No employees were seriously injured, one suffered minor injuries. There were no hazardous discharges to the environment.
...more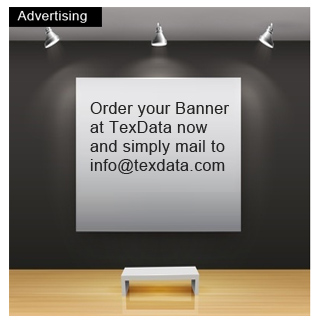 Older News

Yarn & Fiber
2018-09-14
The Lenzing Group announced today that it has successfully pioneered a new technology platform, LENZING™ Web Technology, with a focus on sustainable nonwoven products that will open up new market opportunities for the industry. Following an investment of EUR 26 million and several years of research and development, Lenzing completed the commissioning phase for a one-meter wide pilot facility located at their headquarters in Lenzing, Austria.
...more
Yarn & Fiber
2018-09-14
Teijin Frontier Co., Ltd. Opening a new window, the Teijin Group's fiber and products converting company, announced today that it has developed a new material, a polyester material that achieves the look, texture, aesthetic appeal and comfort of hybrid silk wool for a wide range of medium-thickness apparel applications including jackets and bottoms, as a new product for SOLOTEX Opening a new window family.
...more
Yarn & Fiber
2018-09-12
Beaulieu International Group (B.I.G.) heads to the South Korean capital to present its strong support for the growing geosynthetics market at the 11th International Conference on Geosynthetics ICG 2018 (Stand 14).
...more
News Archive