Associations
2018-11-08
ITMA ASIA + CITME 2018, the region's leading textile machinery exhibition, ended successfully after five days of exciting product demonstrations and business networking.
...more
Associations
2018-11-01
The 7th EURATEX Convention, organized on 24 October in Ontinyent (Valencia, Spain) by the Consejo Intertextil Español (CIE), gathered over 200 participants from the textile and apparel sector, as well as prominent figures from regional and national representations. Hosted for the first time in Spain, the event was an opportunity to exchange views and present approaches for regional collaboration, to encourage the development and modernization of the fashion and textile industries.
...more
Associations
2018-10-16
With Swiss textile machinery, represented by 30 companies showcasing at ITMA Asia + CITME 2018, the 'inventor gene' leads to added value for customers
...more
Associations
2018-10-15
ITMA ASIA+CITME 2018 is set to kick off on 15 October in Shanghai. The event is the primary Asian trade show dedicated to textile machinery, and once more at this upcoming edition Italian technology will be playing a major role, featuring innovative and sustainable solutions.
...more
Associations
2018-10-15
ITMA ASIA + CITME 2018, Asia's foremost trade fair dedicated to textile machinery, is once again marked by a significant presence of German companies both in their number and in the quality of their technology. Visitors to the fair will have an opportunity to appreciate the high level of technology being proposed by more than 100 exhibitors from Germany, including more than 80 VDMA member companies.
...more
Associations
2018-10-10
Europe is the undisputed world leader for textile machinery. Before the flagship ITMA 2019, four Machinery Manufacturers Associations, AMEC of Spain, SYMATEX of Belgium, BTMA of Great Britain and UCMTF of France, have taken the initiative to organize a roadshow in Mexico. More than 18 manufacturers have joined. On the Mexican side, the initiative has also received a strong support from CANAINTEX and CITEX.
...more
Associations
2018-10-04
The highly inspiring, exciting platform for the world to view the latest technological developments, ITMA Asia + CITME is happening in Shanghai, China. This time, Swedish machinery producers will be proudly represented by four TMAS members: IRO, Eltex, Eton systems and ES Automatex. TMAS, the Textile Machine Association of Sweden, has nine members, each at the forefront of their own specific segment, and with a long and successful history and a passion for textile manufacturing.
...more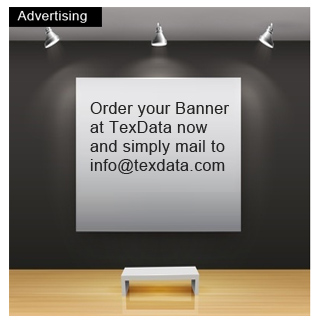 Older News

Associations
2018-08-16
The world's leading textile and garment technology exhibition, ITMA 2019 is gearing up for another vibrant showcase of the latest trends, technologies and materials. Exhibition space was fully booked by the application deadline and the organising team has been busy allocating space to successful applicants.
...more
Associations
2018-08-01
The order intake index for textile machinery compiled by ACIMIT, the Association of Italian Textile Machinery Manufacturers, for April-June 2018 period fell by 15% compared to the same period for 2017. The index value stood at 103.4 basis points (2015 basis = 100).
...more
Associations
2018-07-28
ITMA ASIA+ CITME is an outstanding opportunity for the Asian and particularly the Chinese textile industry to meet the French textile machinery manufacturers. They are the sixth textile machinery exporters worldwide with state of the art, world leaders in such fields as long fibre spinning (wool, acrylic …), yarn twisting and control (including technical yarns), space-dyeing, heat setting for carpet yarns, carpet systems, dyeing and finishing, felts and belts for finishing processes, nonwovens, air conditioning of textile plants and recycling processes of textile materials.
...more
News Archive