Yarn & Fiber
2018-02-22
Luxury Jersey presents a first look at its new fabrics made from the bio-based yarn
Luxury Jersey, a high-quality Italian product that benefits from the textile culture of the Boselli family, announces the debut of two unique fabrics at the Paris fair. Both boast a high creative and technical content and are intended for stylists and fashion houses in the luxury segment. They also offer a strong sustainable component.
Launched at Premiére Vision, the new Luxury Jersey fabrics are made using GOTS-certified organic cotton and EVO® by Fulgar bio-based polyamide. Both are suitable for women's outerwear. The pierced net effect is obtained through the use of the polyamide interwoven with cotton threads, creating the structure of the mesh.

Luxury Jersey has chosen its established partner Fulgar, an Italian company that is world leader in the production of man-made fibre, to create these innovative bio-based fabrics through the use of EVO® by Fulgar, a fibre obtained from castor oil. These naturally-occurring plants are not used for food - they are a totally renewable resource that does not require large amounts of water or take up land that can be used for agricultural purposes.

Once again, a collaboration between Luxury Jersey and Fulgar has inspired the creation of high-end fabrics combining a strong technical content with an emphasis on sustainability.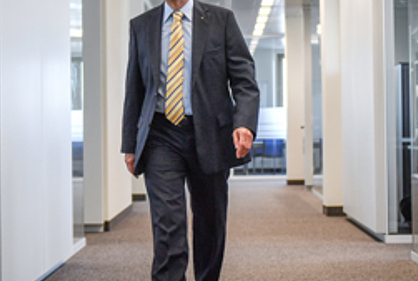 The new Luxury Jersey fabrics (c) 2018 Fulgar
Related News
More News from TEXDATA International

Latest News