Spinning
2022-02-23
Vandewiele-Savio India private limited
Vandewiele NV & Savio India announced today that they had finalized the merging process, creating a global network for their customers. The two companies will operate under the new name of VANDEWIELE-SAVIO INDIA PRIVATE LIMITED.
"We are convinced that these joined forces provide a comprehensive network of integrated services that will better serve our customer's needs for the Indian market".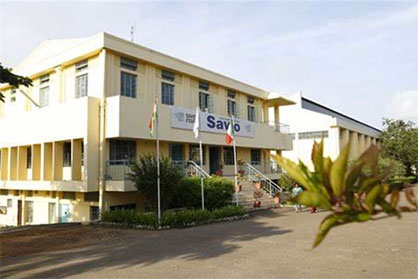 © 2022 Savio
This strategic alliance is set to immensely benefit the Indian textile industry, as the expertise from these two leading groups, offering complete weaving, winding, twisting solutions to the Indian customers, will give them a sustainable competitive advantage in their business.
VANDEWIELE-SAVIO INDIA PRIVATE LIMITED

The merger of the Group activities has resulted in a wide range of synergies in the service, care solutions and developments, with benefits for the customers. VANDEWIELE-SAVIO INDIA Is ready to provide the region with high class Textile machines with cost effectiveness and the best support.
With its corporate office located at Coimbatore with a strength of about 250 people and sales and service offices at Coimbatore, Ludhiana, Ahmedabad, Kolhapur and Thane covering the whole product range of the group. This will enforce the support and strength towards our Indian customers and increase our customer centricity.
Related News
More News from Savio Macchine Tessili S.p.A.

Latest News