Software
2018-05-24
Miquel Sousa Confeçcoes S.A. increases productivity by 30% with Gerber

Embracing their digital reality: Claudia and Miguel Sousa rely on the Gerber Paragon for their customer's demand on high precision high-performance multi-ply-cutting to also overcome peak production. (c) 2018 Gerber Technology
Productivity has the ability to make or break a fashion company when they are working toward addressing consumer trends. Miguel Sousa Confeçcoes, located in Barcelos, Portugal, an important center for textile and apparel manufacturing, has been working with Gerber Technology since it was founded.
"Our decision to work with Gerber Technology has repeatedly proven to be the best possible way to sustainably secure the continued development of our business," stated co-owner Miquel Sousa. "We grew up with Gerber products and value the industry-leading, process-oriented consulting and reliable service provided by the Gerber team on site in Portugal."
Miguel Sousa specializes in fashion items manufactured from a variety of jersey fabrics and other types of knitwear and has been investing in premium technology with Gerber for over 19 years.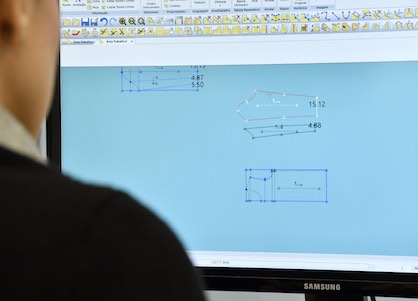 Pattern making plus cut plan development on AccuMark at Miguel Sousa Confeçcoes. (c) 2018 Gerber Technology
Sousa's digitalization employs Gerber's full suite of products from design through production. With the recent addition of Gerber's cut ticket option, they now have a complete digitally integrated solution managing data from AccuMark® pattern design and AccuNest™ optimized markers to material spreading right through to automated cutting. It has increased productivity by 30 percent, reduced the demand for overtime by 90 percent and increased performance by 50 percent.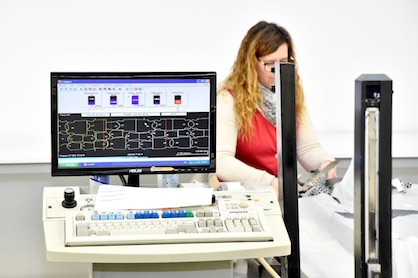 Gerber's AccuNest assures highest material utilization for the integrated process from design to production. (c) 2018 Gerber Technology
"We have been delighted to work with Miguel Sousa to help them achieve amazing results," said Scott Schinlever, president & chief operating officer, Automation Solutions at Gerber Technology. "Their results are confirmation that integrating data throughout the workflow and embracing Industry 4.0 practices can further enhance productivity and efficiency ensuring companies stay agile."
Miquel Sousa's implementation of Gerber's cut ticket option was completed in 2-3 days, including fully training all the operators involved.
This fully-integrated digital solution happens as follows:

Cut plans are developed in AccuMark
Marker making and optimizing occurs via AccuNest
AccuMark generates a printed cut ticket with barcode per order
Spread details are retrieved by scanning the cut ticket barcode
Gerber's Label ID applies piece and cut ticket label to the spread — or to different layers within the multi-color spread
Gerber Paragon® cutter software provides easy access, right at the screen, to all relevant job details and metrics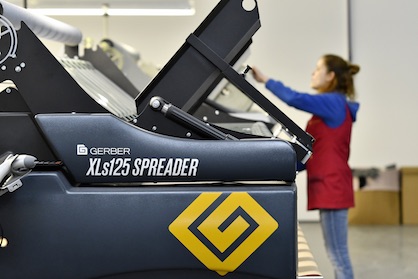 Tension-free spreading for the Portuguese fashion labels delicate jersey materials. (c) 2018 Gerber Technology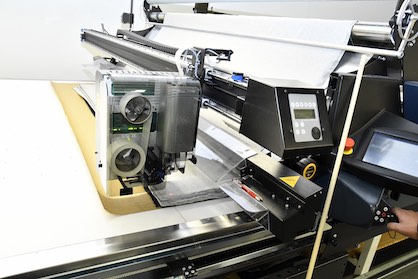 Label application to the spread or its different layers (c) 2018 Gerber Technology
"Higher productivity, top-notch cutting quality, better quality assurance — we are now in a position to respond to our customers much faster and smarter," stated Sousa. "We appreciate the partnership with Gerber and is continually helping us to improve our business and our bottom line."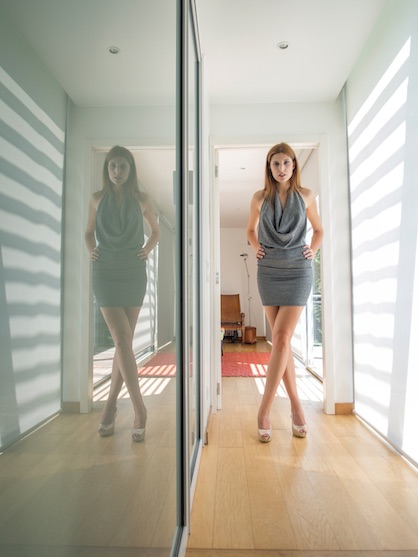 Collection Miguel Sousa, spring/summer 2018 (c) 2018 Gerber Technology
Related News
More News from Gerber Technology

Latest News