Digital Printing
2023-02-09
Epson to expand its lineup of inkjet printheads with two new models for a wide range of industrial applications

© 2023 Espon
Seiko Epson Corporation (TSE: 6724, "Epson") today announced that, from the first half of the 2023 fiscal year beginning April 2023, it will launch sales of two new models of inkjet printheads that support solvent inks. The new I3200(8)-S1HD and S800-S1 are compatible with a wide variety of inks used for industrial applications. In addition to aqueous, UV-cured, and eco-solvent inks, they support oil-based, solvent, and other types of inks for digital printing applications in production printing.
The I3200(8)-S1HD can handle up to eight colors of ink and deliver resolutions up to 1200 dpi, enabling the rendering of high-resolution images in a variety of situations.

The S800-S1 is equipped with only one chip. Its compact design helps to improve productivity in printing environments where space is limited.

These new products will expand Epson's offerings in the PrecisionCore printhead series and enable the company to support an even broader range of industrial and other digital printing environments, for applications such as marking/coding, signage, and printed electronics.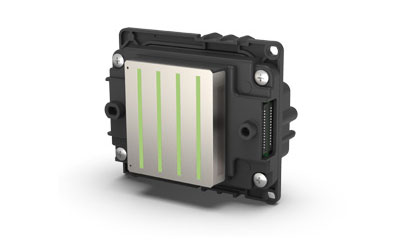 I3200(8)-S1HD © 2023 Epson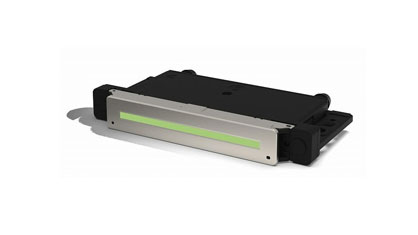 S800-S1 © 2023 Epson
Product features

I3200(8)-S1HD

Solvent compatibility

Compatibility with solvents with high solubility gives this printhead the ability to meet the requirements for printing things such as displays and photovoltaic cells.

Prints with up to eight colors and easily equips printers for high-quality output

Up to eight different colors of ink can be used-and not just CMYK color inks. Liquids of different types can also be jetted, enabling this printhead to flexibly adapt to industrial printing applications. It also delivers 1200 dpi high-definition image quality, making it ideal for high-speed single-pass as well as multi-pass printing.

S800-S1

Compact design

The S800-S1 is compatible with the same inks as the I3200(8)-S1HD, but the single-chip design enables it to print where space is limited, as well as print in close proximity to substrates with a 3D surface.

The two new products will enable the implementation of inkjet printing technology in new fields, particularly in industrial printing applications. Epson will continue to develop original technology to contribute to the expansion of its customers' businesses and further accelerate inkjet innovation.

For more information about PrecisionCore printheads, please visit:

Micro Piezo inkjet technology

corporate.epson/en/technology/search-by-products/printer-inkjet/micro-piezo.html

Micro Piezo printhead manufacturing technology

corporate.epson/en/technology/search-by-products/other/precision-core.html

Related News
More News from Epson Europe

Latest News