Composites
2017-08-31
3A Composites AIREXBALTEKBANOVA at Composites Europe
3A Composites AIREXBALTEKBANOVA will showcase its advanced lightweighting composite solutions and innovations, AIREX® T10.60 and BALTEK® VBC QX, based on PET foam and balsa wood materials at this year Composites Europe – the European trade fair and forum for composites, technology and applications.
"At 3A Composites we are always looking into ways to improve our existing portfolio and develop new solutions together with our partners and customers. AIREX® T10.60 and BALTEK® VBC QX are the result of our collaborative approach to innovation, and we are very proud to continue delivering solutions that create value to our customers," said Roman Thomassin, CEO of 3A Composites Core Materials division, producer and manufacturer of the AIREXBALTEKBANOVA branded products.
"The European market is a key market for 3A Composites AIREXBALTEKBANOVA products. We are delighted to showcase our extensive product range, cutting-edge capabilities, and strong industrial partnerships every year at this important platform", said Eric Gauthier, President of Global Key Accounts of 3A Composites Core Materials.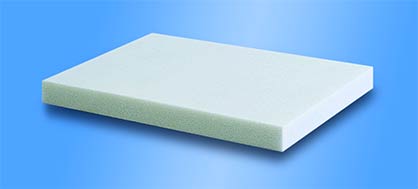 Pic: AIREX T10.60 (c) 2017 3A Composites

Pic: BALTEK VBC QX (c) 2017 3A Composites
About AIREX® T10.60

AIREX® T10.60 is a new light-weight version of the successful and innovative AIREX® T10 product family. AIREX® T10.60 is a very low-density foam core that excels with its homogeneous cell structure and its highly-oriented properties. The cells are oriented to maximize the vertical compression properties that are important in sandwich application. Furthermore, the shear properties in the sheets' length direction by far exceed the values of all comparable products.

AIREX® T10.60 can be used in countless sandwich applications where lightweight and cost-efficiency are prerequisites for a successful product design. Target segments are trucks, nacelles, building and construction, among others.

For more information visit:
Related News
More News from COMPOSITES EUROPE

Latest News