Associations
2023-09-20
ITM Exhibitions, which is the address of the latest innovations in textile technologies adds a new one to its records thanks to the number of exhibitors and visitors every year. The new motto of ITM Exhibition, which has been pioneering innovations and shaping the sector and brands since its foundation is "Discover the Future". ITM 2024 Exhibition, which will offer a unique exhibition experience to its exhibitors and visitors with new trade connections and world launches of the latest technologies; will offer the opportunity to discover the technologies that will shape the future of textile.
...more
Associations
2023-09-18
A number of member companies of the British Textile Machinery Association (BTMA) are making a very critical but seldom-acknowledged contribution to a more sustainable textile industry – giving existing machines out in the field an much-extended life.
...more
Associations
2023-09-04
Giorgio Calculli has been appointed new managing director of ACIMIT, the Association of Italian Textile Machinery Manufacturers.
...more
Associations
2023-08-24
AATCC is proud to announce the 2023 recipient of the Olney Medal, Philip J. Brown, Swetenburg Professor in the Department of Materials Science and Engineering at Clemson University.
...more
Associations
2023-08-24
In recognition of his outstanding service to the Association, AATCC has named Seshadri Ramkumar as recipient of the Harold C. Chapin Award.
...more
Associations
2023-09-21
The International Apparel Federation (IAF) is proud to announce the launch of a comprehensive export support solution called 'Gateway to Europe'. This full service solution covers marketing and sales, logistics and fulfilment, customs and VAT, financial organization and compliance and regulations.
...more
Associations
2023-09-21
Solutions to recycling feedstock, traceability, local and bio-based textiles... The Programme for the first ECOSYSTEX Conference is now out!
...more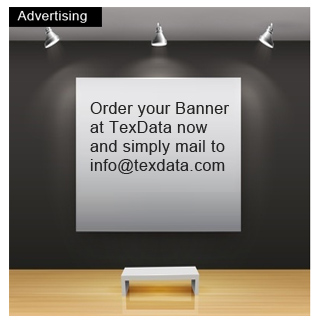 Older News

Associations
2023-08-24
The Textile Institute is delighted to announce that the Parliamentary Lunch 2023, will be held on 3 November 2023 at the House of Lords, London, UK, from 12:30-17:00 GMT.
...more
Associations
2023-08-24
The AATCC Future Leaders Award recognizes promising young professionals in the fields of textiles, apparel, and related material sciences, provides acknowledgement and recognition to enhance their careers, engages these young professionals in the work of the Association, and brings their insights and needs to the forefront. These young professionals are the future of the textile industry and the future leaders of AATCC. Award recipients are determined by each AATCC Interest Group.
...more
Associations
2023-08-17
18 countries converging in Nairobi from 30th Nov – 2nd December 2023 in order to forge new business partnerships, explore opportunities and network with local textile industry to present fresh custom leads. The event organized by India ITME Society will create a platform for participating companies to interact with importers, buyers, agents/dealers not only from Kenya but also from multiple counties in the African continent looking at reviving or strengthening their textile industry.
...more
News Archive