Spinning
2018-11-01
"We are pleased to announce another quarter of strong growth," said Dr. Roland Fischer, CEO Oerlikon Group. "We increased Group orders by 22 % and sales by almost 30 % year-over-year. The EBITDA margin of 15 % reflects the higher operating costs related to investments and a larger share of revenues generated by equipment and project businesses in this quarter."
...more
Spinning
2018-10-25
The years of intensive research and development in the field of texturing, which Oerlikon Barmag is doing at the site in China, bears further fruits. On October 12, 2018, the new R&D-Center was officially inaugurated at the Suzhou site. Around 80 invited guests took part in the inauguration ceremony. The ceremonial opening was done by the government representatives of the city of Suzhou and the top management level of Oerlikon Manmade Fibers Segment.
...more
Spinning
2018-10-18
Today, Industrie 4.0 is already making its mark at many companies across the globe – and is there to stay. The Age of Digitalization has also arrived in the textile sector – manifesting itself in the production of customized apparel within a mere few hours in microfactories or in the form of cost-optimized, self-controlled production based on networked systems and data analysis. At the same time, there are challenges that slowing down the advent of digitalization – data protection and data security being just two of these.
...more
Spinning
2018-10-18
Oerlikon integrates the AC-Automation GmbH & Co. KG – which is headquartered in Bernkastel-Kues – automation solutions for large-scale systems into its technology portfolio. The company is thus taking an important step on its journey towards now being able to offer fully-automated factories digitally networked using Industrie 4.0 solutions from a single source.
...more
Spinning
2018-10-17
Quality solutions across the full range of primary textile production – from fiber to finished fabric – are now offered by Uster Technologies, following the successful integration of automated inspection systems from EVS. This expansion of capability means USTER is unique as the world's only supplier of high-tech instruments for quality monitoring and management in spinning, weaving, knitting, finishing and nonwovens. The three EVS systems for vision-based fabric inspection are now presented under USTER branding.
...more
Spinning
2018-10-16
Economical, flexible and compact – this is the motto with which Oerlikon Neumag. The staple fiber system excels at two things in particular: it produces small batches (up to 15 tons per day) and can be swiftly reconfigured for various requirements, including polymer, dye and titer changes. Its process control system for easy operation is absolutely unique. And all this for a modest initial investment.
...more
Spinning
2018-10-15
UK-based materials testing instrument manufacturer, James Heal, is exhibiting at the ITMA Asia + CITME Exhibition, from today until 19 October, 2018, at the new National Exhibition and Convention Centre (NECC) in Shanghai.
...more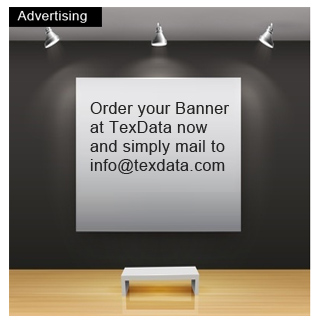 News of the last month
Spinning
2018-10-04
Already in May 2018, the Austrian Starlinger Group announced the successful acquisition of the Chemnitz-based business unit Barmag Spinnzwirn from Oerlikon. With the closing (final transfer of ownership) effected on October 1, Oerlikon Barmag Spinnzwirn now turns into the independent company STC Spinnzwirn GmbH (Starlinger Textile machinery Chemnitz).
...more
Spinning
2018-09-27
TOMSIC from Italy (Hall H1 / Booth E14), established in 1956 and one of the leading companies active in production and marketing of complete laboratory equipment for spinning mills as well as autoleveller system for cards and drawframes, will highlight its TOMSIC Evenness Tester named EASY: the evenness tester for yarn, roving and sliver..
...more
Spinning
2018-09-27
Saurer Spinning Solutions, the specialist in staple fibre processing from bale to yarn, is showcasing an abundance of innovative new products, from the new card to new ring spinning and winding machines featuring the latest technology. Also included are 'senses', Saurer's digital control and analysis tool, as well as quality assuring components. Saurer Spinning Solutions will be exhibiting at ITMA Asia at the Saurer Group booth in hall 1/F01.
...more
News Archive