Textile chemistry
2018-11-01
In 2016, the Italian textile chemical company Officina+39 invented Recycrom – color powders made from 100% textile waste. Almost immediately, Recycrom was being rated as one of the biggest innovations in dyestuffs in the last 50 years. In 2017, the clean dye won the Keyhouse Hightex Award at Munich Fabric Start 2017, and was applied to the first of two capsule collections by Italian high-street retailer OVS. As interest in this start-up technology increases exponentially, Recycrom is now set for truly mass volumes.
...more
Textile chemistry
2018-10-25
Textile finishing innovator Devan Chemicals presents its further findings on their Moov&Cool® 'cool comfort' technology for the apparel/sportswear market. The patented polymer technology was first introduced on Performance Days in April earlier this year.
...more
Textile chemistry
2018-10-25
HUB 1922, the fashion division of the RUDOLF GROUP, takes the stage at the Kingpins Show in Amsterdam and presents new technologies that make it possible to move away from environmentally questionable industrial practices.
...more
Textile chemistry
2018-10-25
Garmon Chemicals takes another leap forward and introduces in its offer the new OVD dyes collection. Showcased for the rst time at the Dutch denim expo, the range includes 22 direct dyes reaching extraordinary color effects. A versatile line, offering signi cant advantages both in terms of sustainability and saving of resources.
...more
Textile chemistry
2018-09-20
Start-ups in chemistry stand for innovation and entrepreneurship, but deserve more attention. With new awards for young start-up teams and university spin-offs, Covestro is setting an example for the chemical industry: the best ideas will be systematically promoted and linked with the economy. The polymer company has honored founders with ideas for innovative, sustainable materials both in the context of the University Innovation Challenge in Frankfurt am Main and at the new Chem Start-up Award in Cologne.
...more
Textile chemistry
2018-10-11
Huntsman Textile Effects and The Chemours Company FC, LLC ('Chemours') have agreed to expand their long-term alliance in the area of durable water repellence (DWR). By combining the strengths of both companies in innovation, technical support and marketing, the expanded co-operation unlocks the full potential of the alliance to develop and deliver new, sustainable DWR solutions and chemistry.
...more
Textile chemistry
2018-09-13
Archroma will be presenting its innovative color palette for the textile industry, the 'Color Atlas by Archroma®', which contains more than 4,300 colors on cotton poplin, and an online version compatible with mobile tools.
...more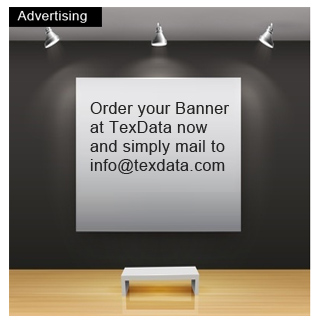 Older News

Textile chemistry
2018-08-13
Huntsman Textile Effects and ICI Pakistan today entered into a strategic collaboration under which ICI Pakistan will market and distribute Huntsman's wide range of high-quality textile dyes, chemicals, digital inks and services in Pakistan. The collaboration will combine Huntsman Textile Effects' global experience in downstream marketing, product innovation and product stewardship with ICI Pakistan's extensive and well established local network of customers and suppliers.
...more
Textile chemistry
2018-08-09
Covestro has developed new products under the INSQIN® brand that enable the effective waterproof and breathable coating of textiles using waterborne technology. The new coating is applied in a two-layer system using newly developed polyurethane dispersion products Impraperm® DL 5249 and Impraperm® DL 5310.
...more
Textile chemistry
2018-08-02
Garmon Chemicals relaunches its commitment to an increasingly green and transparent use of chemicals. The new goal for the company, which in January 2018 has become part of the US Kemin Industries group, is to embark on an actual journey towards sustainability, integrating product innovation with increasingly distinctive strategic actions.
...more
News Archive