Spinning
2023-05-25
The threat of an energy crisis in Europe has given further impetus to Rieter's existing strategy of optimizing energy consumption. All European locations were instructed to take rapid and comprehensive measures to increase energy efficiency and reduce dependence on fossil fuels, especially gas. The company plans to switch entirely to renewable energy sources for heating and cooling by 2030.
...more
Spinning
2023-05-24
Savio is launching at ITMA MILAN 2023 two new machines for winding and air-jet spinning: Proxima Smartconer® and Lybra Smartspinner®. These two machines are the result of the commitment of Savio R&D team in the last 4 years. It testifies Savio's dedication to innovation technology and strong partnerships across the industry.
...more
Spinning
2023-05-17
OC Oerlikon Corporation AG, Pfäffikon ("Oerlikon") announces the successful placement of two series of senior unsecured bonds: CHF 220 million due in June 2026 and CHF 120 million due in October 2029 (together, the "Bonds"). These bonds are to repay outstanding debt and ensure a continued strong financial foundation following the acquisition of Riri.
...more
Spinning
2023-05-11
Artificial intelligence also contributes to minimizing energy and raw material consumption. ESSENTIAL, Rieter's digital platform for spinning mill control, for example, enables the detection and elimination of deviations at an early stage in the process.
...more
Spinning
2023-05-04
This year's ITMA trade show appearance of the Oerlikon Group will focus on current challenges that the entire textile industry has to deal with: creating a circular economy within the textile value chain, providing energy-efficient technologies, using digital solutions to support a sustainable production, processing new materials, and finally the traceability of all products and the recycling of raw materials used.
...more
Spinning
2023-05-03
It's finally that time again: Trützschler is attending the ITMA in Milan from June 8 to June 14, 2023 at Fiera Milano Rho. At the 1320-square-meter stand number C101 in Hall 3, Trützschler will introduce the latest machines and technologies from the entire Trützschler Group – including Spinning, Card Clothing, Nonwovens and Man-Made Fibers.
...more
Spinning
2023-04-27
Stricter legal requirements and changed consumer expectations are stimulating greater demand for textiles made from recycled materials. In India, one of the world's largest textile markets, spinning mills are increasingly relying on Rieter's semi-automated rotor spinning machine R 37 to meet rising demand. The R 37 is proving to be particularly suitable for opening up qualitatively more challenging areas of application for yarns made from recycled raw materials.
...more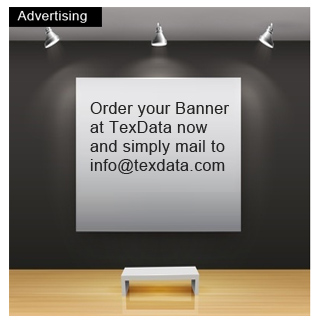 News of the last month
Spinning
2023-04-13
The latest issue number 1 / 2023 has been published and is available for download in all languages. Next week on Tuesday the INDEX 2023 exhibition will start. In this issue you will find a preliminary report on the fair. in four languages: English, Chinese, Spanish and German.
...more
Spinning
2023-03-31
Oerlikon published its Sustainability Report 2022, outlining its strong progress, particularly in its environmental metrics, and achievements of the company in environmental, social and governance topics.
...more
Spinning
2023-03-30
The consequences of the devastating earthquake in Turkey continue to demand solidarity with the people affected. This includes employees of the textile machinery manufacturer Trützschler, which operates service locations in the Gaziantep and Kahramanmas areas. As an immediate relief measure, the company set up an internal fundraising campaign across all of its sites worldwide. A total of 260,000 euros have been collected thanks to current and former Trützschler employees and their networks.
...more
News Archive