Weaving
2014-03-13
Itema exhibits its newest rapier R9500 weaving machine at Exintex

The rapier R9500 weaving machine (c) 2014 Itema
Itema S.p.A (Booth 1106), the leading global provider of advanced weaving solutions, including best-in-class weaving machines, spare parts and services, is at Exintex 2014 (11 - 14 March 2014), one of the most important international textile exhibitions dedicated to the Latin American markets, held in Puebla, Mexico.
The Company is the only manufacturer in the world to provide all three weft insertion technologies: rapier, airjet and projectile, with an ample product portfolio and a commitment to continuous innovation.
In cooperation with SYL Textil, Itema's agent in Mexico, Itema's booth offers the highlights of the Company's latest technological advancements and reliable timely assistance. The booth hosts Itema best-seller, R9500, the newest rapier machine on the market that, at just one year from market launch, already represents one-third of the total turnover from weaving machines in 2013. The rapier R9500 now weaves success for many valuable Customers worldwide and the repeat orders of this new machine signify the great success and overwhelming acceptance Itema's innovative rapier machine enjoys on the worldwide market.
Fulvio Carlo Toma, the Group Sales & Marketing Director, said "Mexico – and Latin America in general – is a very important market for Itema. Our weaving machines provide the perfect technology to produce the quality and the range of fabrics which represent the core business for the weaving mills in the region. Itema has no rivals in denim - our biggest market – and has the widest variety of technologies out there that can weave every kind of denim, and not only."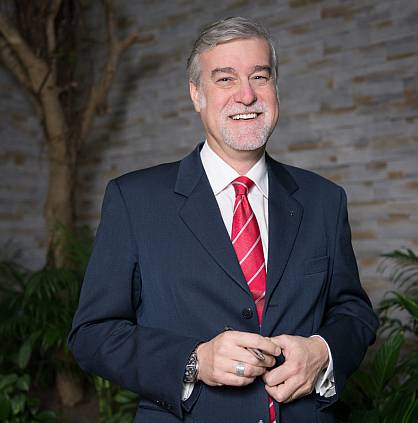 Pic: Fulvio Carlo Toma
Related News
More News from ITEMA S.p.A.

Latest News