Sustainability
2023-02-16
SABIC joins global together for sustainability initiative
SABIC, a global leader in the chemicals industry, has joined Together for Sustainability (TfS), a procurement-driven initiative created by chemical companies with the goal of assessing, auditing, improving sustainability practices within their supply chains. Building on SABIC's global network and commitment to driving sustainable solutions through collaboration, the move will enable SABIC to help raise sustainability standards in procurement in partnership with a network of 40+ other chemical companies.
Khaled Saleh Al-Kharboush, Vice President of Global Procurement at SABIC, said, "Embedding sustainability into the company's procurement processes, policies and culture as a foundational pillar is a key part of SABIC's sustainable procurement strategy. Joining TfS will enable us to reach our goals faster, to allocate our resources to value-adding activities, and to proactively contribute to enhanced ESG performance in close collaboration with our industry peers."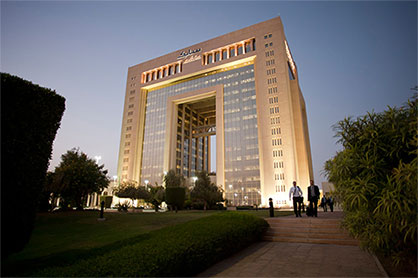 © 2023 Sabic
By joining TfS, SABIC will also gain access to established methodologies and infrastructure that will help accelerate the implementation of its sustainable procurement strategy and environmental, social and governance (ESG) goals. Collaboration is vital to increasing the industry's transparency on upstream value chains to support further reductions in scope 3 greenhouse emissions. Members of TfS jointly operate global supplier assessments and audit programs through independent experts, eliminating the need for each member to conduct their own assessment programs and greatly reducing the burden on suppliers to participate in numerous different programs.

Bertrand Conquéret, President of TfS, said, "The arrival of SABIC strengthens TfS's global leadership and opens up a new region, namely the Middle East. Together and with our strategic partners we will continue to increase our impact on the sustainability performance in chemical supply chains around the world."

The move signals yet another way SABIC seeks to deliver sustainable solutions by collaborating and exchanging ideas with experienced industry peers. In addition to TfS, SABIC co-chairs the LCET Initiative, an effort developed with the World Economic Forum (WEF) focused on upscaling low-carbon emitting technologies in chemical production to put the industry on track to reach net zero emissions by 2050. The company is also a founding member of the Alliance to End Plastic Waste, a global community of companies dedicated to building a circular economy for plastic.

Related News
More News from SABIC

Latest News