Software
2023-09-14
Propper International™, boosts production efficiencies with Coats Digital's GSDCost
Coats Digital is pleased to announce that Propper International Inc™. one of the largest suppliers to the United States armed forces, has adopted Coats Digital's GSDCost solution to provide accurate, detailed, scientific methods across its production operations so it can optimise efficiencies, streamline line balancing effectively on the production floor and significantly improve its capacity planning processes. GSDCost is projected to improve efficiencies at Propper by between 3% and 7%, depending on the garment, in the first year of roll out.
GSDCost will provide greater accuracy in Standard-Minute-Value (SMV) calculations ensuring production consistencies, improved line balancing and optimised capacity planning
Propper International™ is one of the largest suppliers to the United States armed forces and manufactures over 120 million garments for the U.S. Department of Defence. Propper also manufactures apparel for law enforcement, first responder and tactical markets. The company which is headquartered in the United States and has production facilities in Cabo Rojo, Puerto Rico, boasts a global workforce of over 1,400 and produces 200,000 units per month. Propper's commercial products are primarily distributed through more than 3,000 military, public safety, outdoor and specialty retail stores and websites across the US.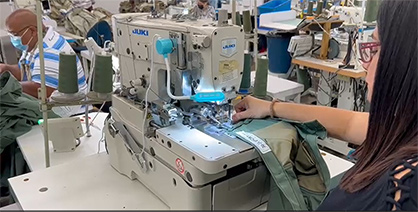 © 2023 Propper International Inc.
Propper International™ made the decision to adopt Coats Digital's recognised international method-time standards solution, GSDCost, so that it could introduce a powerful digital tool that would deliver more robust, consistent and accurate garment manufacturing processes to replace time-consuming and confusing manual procedures founded on inaccurate historical data.

Eric Marambio Engineering Manager, Propper International Inc., said: "I have already witnessed the huge efficiency and cost-saving benefits that Coats Digital's GSDCost has brought to other apparel manufacturers and was keen to capitalise on these at Propper. The GSDCost implementation is giving Propper a lot of advantages, such as: structured sewing operation methods, achievable production goals, accurate SAMs / SMVs to calculate the correct amount of machine and labour resources required and a solid platform to store and share all this vital information amongst relevant teams. GSDCost's user interface is exceptionally intuitive, and I have no doubts that this engineering tool will help us to achieve the next level performance we need to improve all our product ranges quickly and successfully".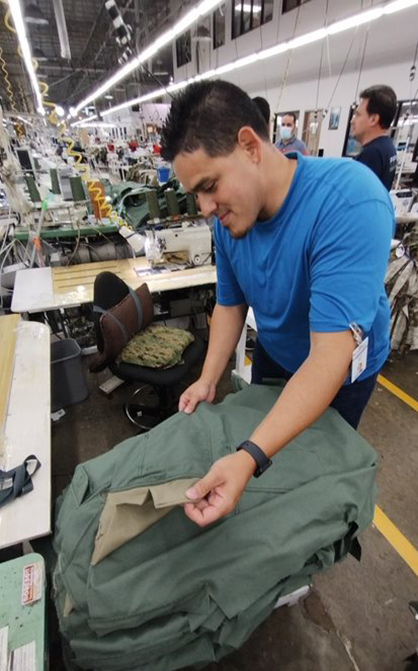 © 2023 Propper International Inc.
Propper International decided to choose GSDCost to quickly eliminate deficiencies identified in time, cost and method analyses and to ensure the efficient and sustainable management of production processes via robust data reporting. The company needed actionable insights and processes to eliminate a high dependency on Excel spreadsheets so that all relevant stakeholders could have access to real-time production updates. This would avoid any inconsistency between the calculated Standard Minute Values (SMV) (also known as Standard Allowed Minutes or SAMs) and the actual SMVs – mitigating the risk of ongoing confusion between planners and operators, incorrect line balancing and unnecessary time/material wastage.

Georgina Vazquez, Project Manager, Coats Digital, commented: "Propper International Inc. is a global leader in military products, and we are delighted that such a prestigious manufacturer has chosen Coats Digital's GSDCost solution to future-proof its business by optimising its production processes using proven, scientific methods. Propper's engineering team is already projecting a 3% to 7% efficiency improvement depending on the garment style, and we look forward to working closely with them to ensure the company retains its leading market position and continues to outpace its growth targets."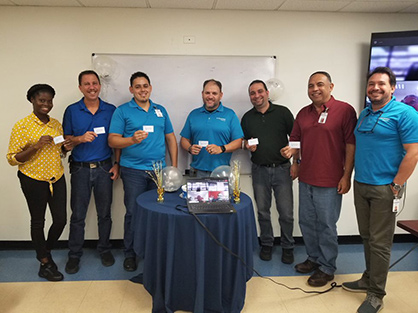 © 2023 Propper International Inc.
Coats Digital's GSDCost method analysis and pre-determined times solution is widely acknowledged as the de-facto international standard across the sewn products industry using the GSD methodology. The solution supports a more collaborative, transparent and sustainable supply chain, in which brands and manufacturers establish and optimise 'International Standard Time Benchmarks' using standard motion codes and predetermined times. This use of a common language and standards supports accurate cost prediction, fact-based negotiation, and a more efficient garment manufacturing process, while concurrently delivering on CSR commitments.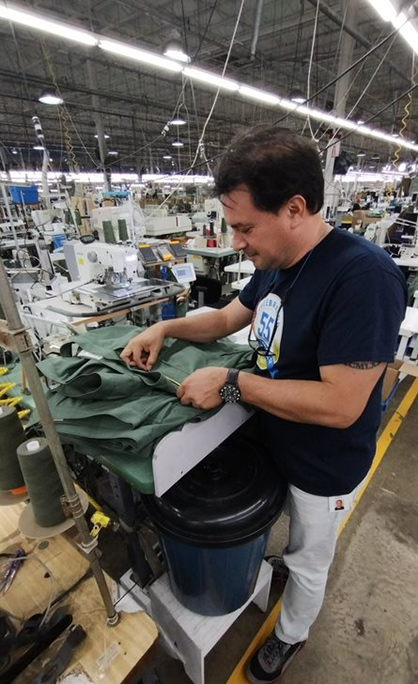 © 2023 Propper International Inc.
Related News
More News from TEXDATA International

Latest News