Denim
2023-05-11
HUGO BOSS launches new brand line HUGO BLUE
Following the successful brand refresh in 2022, HUGO BOSS is expanding its portfolio with HUGO BLUE, a new line under the HUGO brand. Set to launch with a Summer collection in 2024, HUGO BLUE is especially dedicated to denim and will follow the brand's easy and unconventional look and feel.
As part of the HUGO family, the new brand line introduces the well-known HUGO logo in blue as a powerful form of self-expression. HUGO BLUE stands for a bold, fresh, and young style. The aesthetic of the brand line for men and women is inspired by street culture and embraces a relaxed approach, including some unisex styles. Denim is at the core of the collection and is complemented by jersey, knitwear, outerwear pieces, and accessories.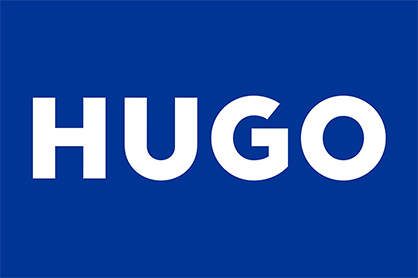 © 2023 HUGO BOSS
"In line with our new brand direction and 24/7 approach, we are continuously expanding our range of casualwear offerings. Building on the successful brand refresh of HUGO, it was a natural step forward for us to launch a second line under HUGO. With the new line we appeal to the younger generation of consumers and realize the brand's full potential. We want to inspire our customers and are confident that HUGO BLUE will attract new fans for HUGO," said Daniel Grieder, CEO of HUGO BOSS.

HUGO BLUE will launch four collections per year and has the same entry price level as the existing HUGO brand line. HUGO BLUE will be supported with a 360° marketing rollout and shop concept dedicated to the younger target group.

The products will be available worldwide in HUGO retail stores and via the online store hugoboss.com. HUGO wholesale and e-commerce partners will also carry the new line to bring the brand world to life.

The order season for the first HUGO BLUE collection for Summer 2024 starts in June 2023. The products will arrive at the points of sale in February 2024.

Related News
More News from TEXDATA International

Latest News