Denim
2022-09-21
ISKO opens its second product development centre, based in Germany – CREATIVE ROOM GERMANY

© 2022 ISKO
ISKO has opened its second product development centre, based in Stade, Lower Saxony, following the success of the Creative Room London in the UK which had its opening earlier this year. Creative Room Germany is a unique and innovative space and the first of its kind in Germany. It is the latest initiative of Creative Room Services (CRS), a division of ISKO devoted to offering streamlined and simplified solutions for all denim requirements – from fabric to finished garment.
The opening of this one-of-a-kind facility marks the expansion of ISKO's Creative Room Services (CRS) division and its dedication to the continuation of responsible production.
With a focus on sustainable washing and finishing techniques, customers of Creative Room Germany will be able to work in parallel with ISKO's experts to achieve their desired denim looks. Together with machine technology partner Jeanologia, they have been able to develop innovative washing and finishing techniques that meet the highest quality and sustainability standards with a significantly lower environmental impact.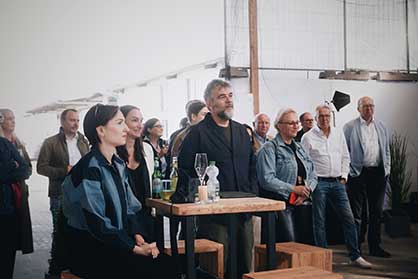 © 2022 ISKO
Creative Room Germany will also be the central point for its customers full product development, ensuring the whole process is agile and more efficient. By utilising ISKO's patented recycling technology, they are now able to develop brand new garments by using fibres from post-consumer denim, finally closing the loop and giving a new and cutting-edge circular supply solution for their customers.

As well as a hub for its customers, Creative Room Germany will also act as a platform for the wider denim community to share knowledge, create new and innovative ideas and to bring them to life.

"We are very excited to officially open the Creative Room Germany and to expand our unique service that will become a revolution in denim garment production. Building on from the success of our London facility, our goal will be to offer tailor made garment supply solutions for customers in the DACH, Benelux and Nordic markets and this facility will be the focal point of that offering. With a collaborative approach, we will fulfil our vision of bringing a new circular supply solution to the market." – Pau Bruguera, Executive Director @ ISKO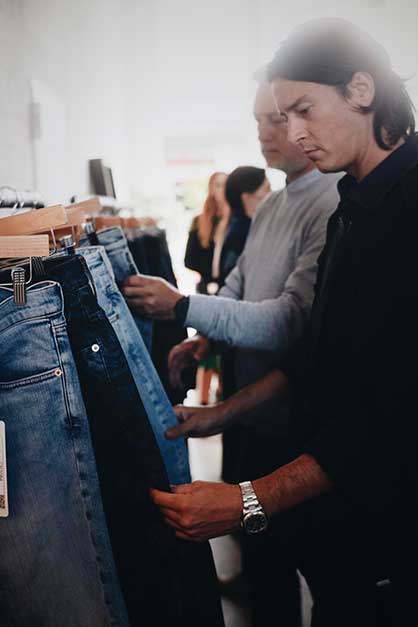 © 2022 ISKO
Related News
More News from TEXDATA International

Latest News