Composites
2022-02-03
SABIC purchases Clariant's 50% share in scientific design
SABIC, a global leader in the chemical industry, has signed an agreement to purchase Clariant's 50 percent stake in specialties company Scientific Design, currently a 50/50 joint-venture with SABIC.
Subject to regulatory approval, expected in mid-2022, the transaction will give SABIC full ownership of Scientific Design, which is a leading licensor of high-performance process technologies and catalysts producer.

The move is aimed at securing a greater share of the Specialties market. Last year, SABIC repositioned its Specialties division as a stand-alone strategic business unit to unlock organic and inorganic growth opportunities that are independent of feedstock dynamics.

SABIC Vice Chairman and CEO, Yousef Al-Benyan said: "Catalysts are the foundation of our business. The acquisition of Scientific Design will strengthen our non-cyclical technology-oriented specialty business and move us closer to our long-term goal of becoming a global Specialties leader. This is a growing global market and the Middle East region alone sources nearly $1.5 billion worth of catalysts per year. We recognize the opportunity to help meet increasing catalyst demands, increase security of supply and the level of innovation with the sector."

With its key manufacturing plant and business headquartered in New Jersey, U.S.A., Scientific Design has operated as a joint venture for almost 20 years following SABIC's 50 percent acquisition of the business in 2003. Employing more than 170 people globally, it is a leading licensor of high-performance process technologies and a developer of catalysts that are used in over 100 plants across more than 30 countries.

Scientific Design is a recognized leader and a strategic fit for SABIC that can strengthen and complement the high-performance capabilities of SABIC's Specialties business. For almost 20 years, it has thrived as a SABIC joint venture securing a position at the forefront of innovation and sustainability in the chemical industry. By fully aligning mutual strengths SABIC can realize new growth potential.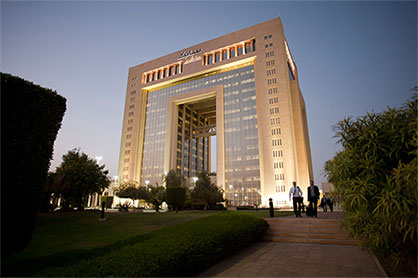 © 2022 SABIC
SABIC's Specialties business produces highly differentiated products which include specialty engineering thermoplastic resins and compounds, composites, thermosets & additives, and additive manufacturing solutions as well as catalyst and process technologies.

Related News
More News from SABIC

Latest News