Carpets
2023-01-12
Stäubli presents latest solutions for future oriented carpet weavers at DOMOTEX

ALPHA 560 UNIVERSAL © 2023 Stäubli
At the DOMOTEX trade fair in Hanover, Stäubli, the leading machine manufacturer for weaving machines, will be presenting numerous latest developments for weavers who want to meet the growing demands of their customers, both now and in the future. In Hall 20 Stand B48, Stäubli experts look forward to a lively exchange with their customers on current and future challenges and opportunities. Stäubli provides numerous samples to demonstrate the latest possibilities in carpet weaving.
Future oriented carpet weavers rely on Stäubli technology to meet customer needs

With Schönherr carpet weaving systems, Stäubli supplies machinery that is perfectly matched to the current needs of modern carpet weaving mills and can be optimally adapted for future projects. In order to meet this challenge, Stäubli collaborates with customers' project teams to thoroughly analyze the specific needs of each weaving mill. The goal is to deliver weaving equipment that meets the customer's productivity requirements, provides the customer with an interesting return on investment (ROI), and enables the mill to handle a wide range of carpet applications.

The ALPHA series
With the ALPHA machine series, Stäubli offers optimal solutions for any desired carpet design and quality level for a wide market approach that includes rugs and wall-to-wall carpets, even for high-wear floor coverings used e.g. in the transportation industry or contract sector. In addition, a wide variety of weave structure solutions are available to customers, including weft effects for producing modern carpet designs.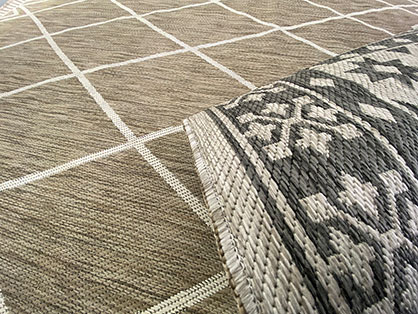 Reversible carpet with different design © 2023 Stäubli
ALPHA 560 UNIVERSAL
The latest model in the series was launched earlier this year: ALPHA 560 UNIVERSAL stands for a diversity of design possibilities, including cut pile and flat weave, patterning on the ground, weft patterning, as well as reverse, sisal, and high pile. Since its introduction, this weaving system has delighted carpet manufacturers and designers with its easy use and great reliability, which make production operations a pleasure. This face-to-face carpet weaving system by Stäubli not only features many technological highlights but is also backed up with comprehensive Stäubli services including straightforward pre-purchase consultation, training before weaving start-up, and supporting services even years after the purchase.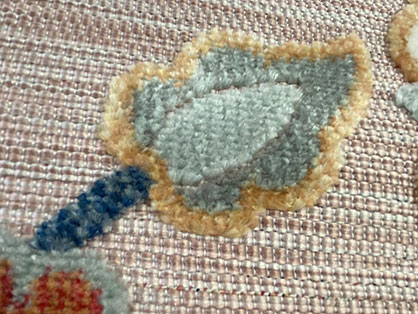 Cut pile with weft patterning and special ground weave structure © 2023 Stäubli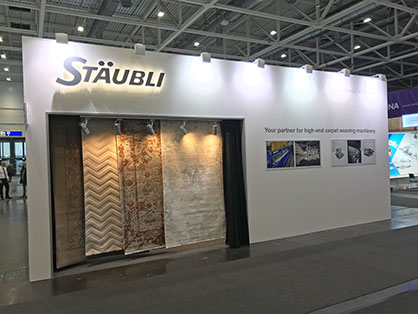 Sample wall at the Stäubli booth at Domotex © 2023 TexData International
In summary, Stäubli's ALPHA carpet weaving systems provide extreme flexibility that weaving mills can use to bolster their market position and operate at the forefront of the world's best carpet producers. Leading carpet producers worldwide also already enjoy these benefits and rely on Stäubli.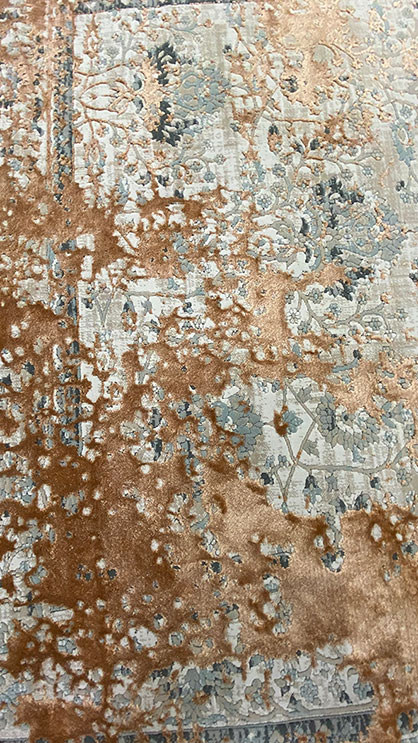 700 reed density carpet with modern, exclusive and high-quality design © 2023 Stäubli
Related News
More News from Stäubli AG

Latest News