Business
2018-08-09
The Lenzing Group generated solid results in a challenging market environment in the first half of 2018. The decline in revenue and earnings compared with the first half of the previous year, which was the best half-year in the company's history, was based on a mix of volatile prices for standard viscose and price increases for key raw materials, coupled with currency effects.
...more
Business
2018-08-09
"We achieved another quarter of excellent performance, recording strong growth in orders, sales and operating profitability," said Dr. Roland Fischer, CEO Oerlikon Group. " Our Manmade Fibers Segment recorded another quarter of strong results, substantially increasing both orders and sales and significantly improving EBITDA margin."
...more
Business
2018-08-04
Durst, an inkjet pioneer and manufacturer of advanced digital production technologies, has helped Gabel Group to transform its retail business and open up more export trade in a partnership approach. A major household linen producer and retailer based in the heart of Italy's textile area, Gabel has invested in Durst's Alpha 330 super high-performance multi-pass printer with the One-Step Greentex P ink.
...more
Business
2018-08-02
RadiciGroup is committed to continuously enlarge its products portfolio and capacities for the benefit and support of its valued business partners. Due to the growing of its global businesses and the aim to provide the most efficient and cost-effective services possible, RadiciGroup Comfort Fibres Business Area is delighted to announce a Yarn Twisting capacity expansion in its manufacturing facility at SC Yarnea srl Savinesti (Romania).
...more
Business
2018-08-01
The order intake index for textile machinery compiled by ACIMIT, the Association of Italian Textile Machinery Manufacturers, for April-June 2018 period fell by 15% compared to the same period for 2017. The index value stood at 103.4 basis points (2015 basis = 100).
...more
Business
2018-10-04
Gerber Technology announced today that it has acquired MCT Digital, adding modular laser cutting technology to their existing industrial strength finishing solution hardware and software portfolio. The addition of MCT's high-end large format cutting builds on Gerber's heritage in the sign & graphics and packaging industries, as well as giving Gerber a key technology platform to serve its industrial markets.
...more
Business
2018-07-24
For decades the USTER® Tester has been the indispensable driver of quality in yarn manufacturing and celebrates its 70th anniversary this year, and its unique reputation as a driver of textile quality worldwide is stronger than ever. Even in its earliest version, this remarkable instrument was a big hit with spinning mills, inspiring a new focus on yarn quality.
...more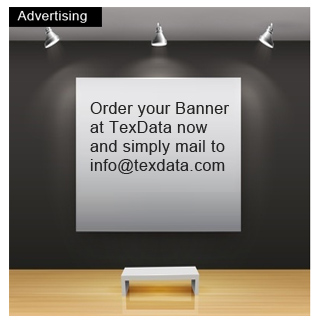 Older News

Business
2018-06-06
Itema Group, the leading global provider of advanced weaving solutions, including best-in-class weaving machines, spare parts and integrated services, announced its results for the first quarter of 2018, once again confirming the Group constant growth over the past few years. The turnover amounted to €80.5 million in the first quarter of 2018, increasing by +15% compared to same period last year.
...more
Business
2018-05-24
Oerlikon announced today that the company will continue to align their Manmade Fibers Segment product portfolio with the future of innovative Industry 4.0 plant solutions putting greater focus on their core business of filament, staple fiber and nonwovens. As a result, the corporate group will divest their technology solutions for tape and monofilament plants.
...more
Business
2018-02-26
Sandler AG from Schwarzenbach an der Saale achieved a 10 % increase in turnover in 2017, reporting sales of 319 million Euro. Employing a team of 820 staff members, the nonwovens manufacturer continued to expand its international position as a partner of global market leaders in construction, engineering, filtration, home textiles, hygiene, transportation and wipes.
...more
News Archive