Yarn & Fiber
2017-10-26
RadiciGroup: university scholarships awarded
University scholarships for RadiciGroup employees and their children were recently awarded at the Group's Italian and foreign sites. The candidates eligible for the scholarships were on-time graduates who had received their first-level (bachelor's) or second-level (master's) university degree in 2015 or 2016.
Education, main pillar of RadiciGroup: employees and their children were recently awarded.
RadiciGroup set aside about EUR 30,000 for the scholarship programme, which received 34 applications from Italy, Europe, North America, South America and Asia. The grant amount varied depending on the type of degree (science/ engineering, liberal arts or other). An official award ceremony was organized in Bergamo's Città Alta (Upper Town) for the scholarship recipients of the Italian Group sites (provinces of Bergamo, Novara and Sondrio).

The ceremony was followed by an evening at the Teatro Sociale, where the participants attended a new opera production (based on the life of the Italian physicist Ettore Majorana). The performance was sponsored by RadiciGroup in collaboration with BergamoScienza science fair.
"Education has always been one of the main pillars of RadiciGroup," commented Maurizio Radici, vice president of RadiciGroup. "We are particularly proud of the fact that among the scholarship award recipients, besides the children of our employees, there are also a few of our employees, who with grit and determination have reached an important milestone, a university degree, while doing a great job working for the company." .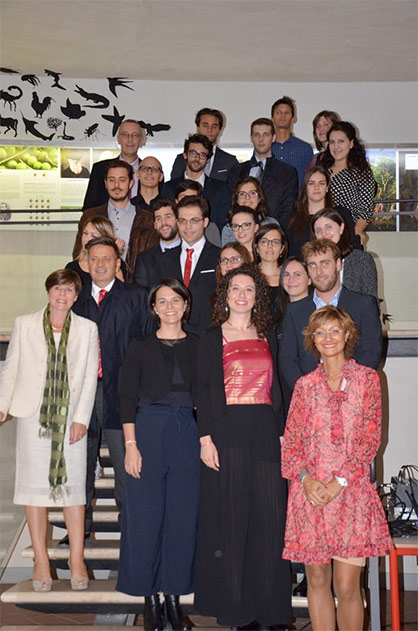 (c) 2017 RadiciGroup
Related News
More News from Radici Partecipazioni SpA

Latest News