Dyeing, Drying, Finishing
2016-10-12
Covestro makes new breakthroughs in sustainable textile coatings
Covestro presents breakthroughs in its INSQIN® waterborne polyurethane (PU) technology at K 2016 in Germany, the world's largest plastics trade fair. A new process technology for the production of PU synthetic base material combined with new products in the Impranil® range enables significant reduction in manufacturing cost of PU textiles and a broader range of fashionable material effects.
INSQIN® enables wider application scope and reduction in manufacturing costs
In accordance with an increasing demand for sustainable textile materials, INSQIN® waterborne polyurethane technology enables an entirely new level of material sustainability for PU-coated fabrics, key materials for apparel and footwear, furniture and diverse other industries. By enabling solvent-free material manufacturing processes, the technology brings significant improvement to worker safety, eliminates risks of environmental pollution and drastically reduces the consumption of water and energy.
More flexible production
PU base materials are essential intermediates in the manufacture of many PU synthetic textile materials, particularly those used in the fashion industry, since they permit a very high level of production flexibility that is of critical importance in this industry. The new technology developed using INSQIN® shows the same high performance, especially softness, of materials manufactured using solvent-based products.
Furthermore, it can be embossed directly, bringing about a significant reduction in manufacturing costs and permitting manufacturers to bring an enormous range of surface effects to the material, another key success factor in the fashion industry. Manufacturers can adopt this new achievement utilizing existing production lines, without need for a major investment.
"We are particularly proud of this new breakthrough in the technology for base material manufacture", says Nick Smith, Global Head of Textile Coatings. "It will further increase the appeal of our waterborne PU material to the textiles industry, that is searching for sustainable materials. It is a wonderful example of a combined development of both new products and textile coating application technology, that we carried out in close concert with key customers."
Broadening the application of waterborne PU textiles
Covestro has also launched new PU dispersions that further broaden the application possibilities of waterborne PU. The new products focus on both the creation of new material effects and on new performance levels.
Newly launched Impranil® CIL enables the production of fine nubuck material, a popular material effect that until now has posed a significant challenge for waterborne chemistry. Similarly, Impranil® DLI is a new PU dispersion designed for excellent wrinkle or fold recovery in the coated material. This is an important performance criterion in some applications, for example garment. The new materials are under trial with top brand owners in the industry.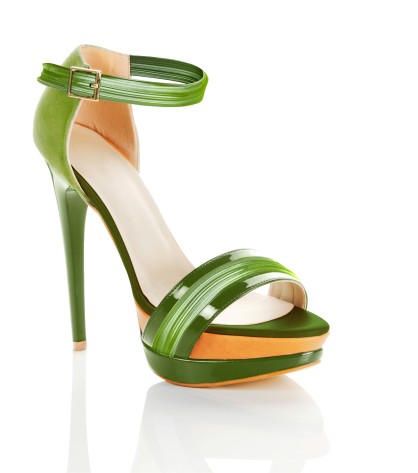 Pic: The new Impranil® eco range of waterborne, bio-based polyurethane dispersions of Covestro has a renewable content of up to 65 percent.
Next leap in sustainability
Covestro has developed a range of waterborne, bio-based polyurethane dispersions. With a renewable content that reaches as high as 65 percent, Impranil® eco contributes to a further reduction of CO2 emissions, thus further improving the sustainability of waterborne PU. The first products in the series have been designed for applications in fashion apparel, accessory and footwear, and more products are being developed for other uses.
Visit Covestro at the K 2016 plastics trade fair from October 19 to 26 in Düsseldorf, Germany, Hall 6, Stand A 75.
Related News
Latest News Dyeing, Drying, Finishing
More News from Covestro AG

Latest News