Composites
2017-07-27
Wind power industry at COMPOSITES EUROPE 2017
The global wind power industry is ascending high and fast. A forecast by the Global Wind Energy Council (GWEC), for example, expects worldwide installed wind power capacity to increase by about 64 per cent by 2021. The market with the strongest growth right now is Denmark (40 per cent), followed by Uruguay, Portugal and Ireland with well over 20 per cent each. Growth in Germany is at 16 per cent. These figures make wind energy one of the major growth industries for the use of carbon-fibre reinforced plastics (CFRP).
Focus Day Wind Energy with guided tours on 19 September
Expert lectures on materials trends
Taking place from 19 to 21 September 2017, COMPOSITES EUROPE in Stuttgart will cover current industry issues and the latest trends in the wind power sector. With a focus day, various special exhibition areas and several programme highlights, companies representing the wind power industry will have their own dedicated platform at the trade fair.

Recommending a holistic approach

Dr. Alexander Krimmer, Lehrbeauftragter, Institut für Luft- und Raumfahrt an der Technischen Universität Berlin (Quelle: EUROS)At COMPOSITES EUROPE, wind power expert Dr. Alexander Krimmer, lecturer at the Institute for Aeronautics and Astronautics at Technische Universität Berlin, is primarily interested in aspects concerning the deployment of carbon-fibre reinforced plastics (CFRP). "CFRP is still controversial in this area", Krimmer says to explain his interest. "That's why many rotor blades are still made exclusively from glass-fibre reinforced plastics (GFRP)." The most notable difficulty, he says, arises because one cannot physically calculate in a clean and exact manner the rotor blade sizes and lengths from which it makes sense to use the much more expensive CFRP material for reasons of stiffness, strength and stability. Krimmer, whose real-world experience comes from his job as Team Leader Blade Material at EUROS Entwicklungsgesellschaft für Windkraftanlagen mbH, shares his viewpoint on the matter: "Deployment is worth it when longer rotor blades are used, which enable wind turbines to generate significantly more output." In order for a wind turbine to achieve its rated power output even with very little wind, he says, new slim and extremely long rotor blades must be developed. Producing such blades with the desired stiffness, he adds, requires CFRP.

Theme Day: Wind meets Composites

Industry specialists such as Gaugler & Lutz, Saertex, Hexion, GUNNAR International, Gurit and TenCate will be at COMPOSITES EUROPE to address the demands of the wind power industry when it comes to fibre-reinforced plastics. They'll showcase the latest equipment trends and manufacturing processes for producers of wind turbines. The programme itself is also aimed specifically at wind power experts. The first day of the trade fair will be the highlight. Heeding the slogan "Wind meets Composites", specialists, buyers and scientists will meet with experts from the composites industry to mark the wind focus day. Topics will include the impact of selecting different materials, production processes, certification and automation.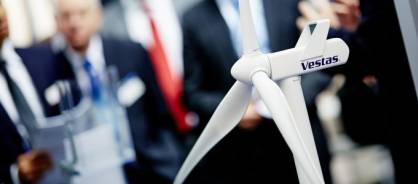 Carbon-fibre reinforced plastics (CFRP) for wind power is on the up and up (c) 2017 COMPOSITES EUROPE
Great need for information on rotor blade construction

Krimmer says lots of open questions remain, especially regarding automation but also rotor blade production, because manual production has predominated thus far. "I don't see the degree of automation skyrocketing anytime soon," Krimmer adds with a view to the future. "For that, we'll also have to advance the understanding of composites' very special structural and material behaviour in order to be able to rapidly tackle the next innovative steps in a structural and systematic manner without evolutionary trial and error. That's another reason why it's so vital to exchange ideas." Several events on the wind-themed day will provide inspiration to visitors interested in this and other topics, including the COMPOSITES Forum (Hall 6, Stand B76) from 3 to 5 pm. Lectures here will examine current industry issues. Admission is free for trade fair visitors. Corporate exhibitors will also be presenting their new products for the industry at the Wind Energy Innovation Area in Hall 4, Stand E29.

Targeted information: Two themed guided tours

Additionally, two guided tours will provide a welcome opportunity for a mutual exchange. From 12 to 1 pm and from 2 to 3 pm, respectively, visitors will receive targeted product and innovation information from up to ten exhibitors. Stops will include Airtech EUROPE, BÜFA, DLR, GUNNAR, Hexion, iMT sprax system, Röchling Engeneering Plastics, SAERTEXT and Vosschemie. Between tours, participating visitors can get re-energised at the "Wind Lunch" at the GUNNAR stand (Hall 4, Stand D04). The number of participants is limited, so it would be advisable to register for the free English-language tours as soon as possible: www.composites-europe.com/guided-tours.

Moreover, COMPOSITES EUROPE offers a worthwhile opportunity to take a look beyond one's own horizon, as Krimmer confirms: "I go there in part to speak to experts from other sectors that amaze me with new solutions."

For an overview of all wind-related programme items, go to:
https://www.composites-europe.com/focus_day_wind_energy_684.html.:p
]
Related News
More News from COMPOSITES EUROPE

Latest News