Texprocess 2022
2022-05-25
Durak Tekstil to meet the textile industry at Texprocess 2022

© 2022 Durak
Durak Tekstil, producing sewing and embroidery threads for various sectors from the apparel to bedding industry, from technical textiles to the footwear industry, will host its visitors with a lively and colorful stand concept at Texprocess 2022.
Durak Tekstil, one of the leading manufacturers of industrial sewing and embroidery threads, participates in the Texprocess 2022 textile processing and flexible materials trade fair, to be held in Frankfurt on June 21-24. Durak Tekstil will host its visitors in Hall 8.0 Stand G60 and will exhibit its new and best-selling threads in the market.

Durak Tekstil's 30 m2 stand at the trade fair, closely followed by the global textile industry, will turn into a lively business area with visuals, while highlighting the concept of sustainability at the same time. High-resistance sewing and embroidery threads, anti-static, water-repellent, flame retardant, UV-protected, cut resistant safe group threads, technical threads, and recycled polyester threads produced using 100% recycled raw materials are among the products to be exhibited. Durak Tekstil Board Member and Marketing Director Yigit Durak stated that they will also include surprise solutions in their stand and said; "Texprocess, as always, will be the right place to show the strength of our R&D department, where we invest 10% of our turnover every year, and to present innovations."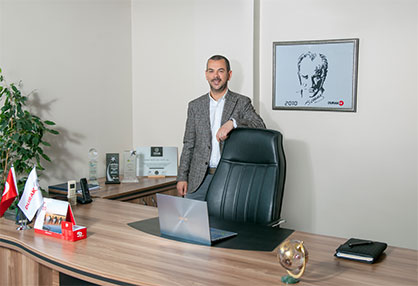 © 2022 Durak
Durak, reminding that they have been continuously participating in the Texprocess for a long time, mentioned that they took part in the latest Texprocess, held before the pandemic in 2019. Durak continued his words as follows: "Texprocess is of great importance for us as a fair where technologies and solutions for processing textiles and similar flexible materials are exhibited. Manufacturers and buyers from numerous different sectors come together at the trade fair and create an important business volume. We will continue to be a participant of this trade fair in order to increase our production power through our marketing power."
Durak Tekstil's technical and recycled threads will be highlighted at the trade fair

Yigit Durak shared the following information about the details of the products they will exhibit at Texprocess 2022; "We have an extensive portfolio of sewing and embroidery threads. We have ideal threads for various application areas, from clothing to home textiles, from footwear to technical applications. I can say that we will highlight our threads for technical textiles, in particular, considering that Texprocess is organized simultaneously with the technical textiles trade fair Techtextil and the home textiles trade fair Heimtextil. We expect our threads, which stand out with their functionality, flame retardance, and cut and break resistance, to attract great attention. In addition, we will exhibit threads for embroidery applications in vibrant colors, both with images and samples. We believe in making a difference to stand out from the competition. This will attract attention as well in the presentations of our products at the trade fair, for this reason."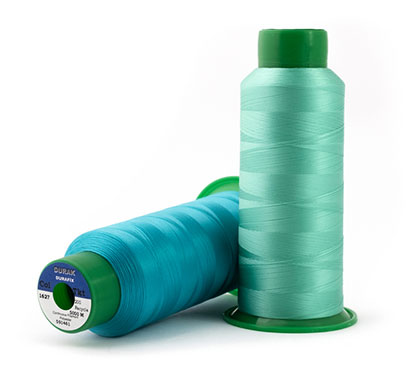 © 2022 Durak
Durak stated that all sectors which can use sewing and embroidery threads are among their targets at the trade fair and noted that they prioritize developing new collaborations with manufacturers focused on efficiency, quality, and added value. Durak said; "There is a very large market for our technical threads. For example, we are planning to meet with manufacturers from the occupational safety sector, with whom we have had serious conversations recently, at Texprocess. In addition, we will demonstrate the technical and quality advantages of our sewing and embroidery threads to businesses that manufacture for special needs, as well as the apparel, smart textiles, bedding, and sports equipment industries."

Durak Tekstil creates more than a 'thread' with its experience of 50 years

Yigit Durak, stating that Texprocess is not only a trade fair where standard products are exhibited but also a platform where innovations and developments are introduced, underlined that they want to meet with different business lines, explore new areas of use and prove the strength of their R&D department during the trade fair. Durak continued his words as follows; "Durak Tekstil is a textile technology manufacturer celebrating its 50th anniversary. We do not describe ourselves as only a thread manufacturer. Depending on the application, we become a part of a smart textile, a supporter of efficiency when necessary, or a color factory when desired. We position ourselves as a reliable partner of our customers that respond to their specific needs. Our basic criteria never change in our relationship with the customers regardless of the sector or segment; customer satisfaction. The strength of both our product portfolio and production capacity can be comprehended more easily if I say that we have cooperation with the toy industry and hot air balloon manufacturers, for example."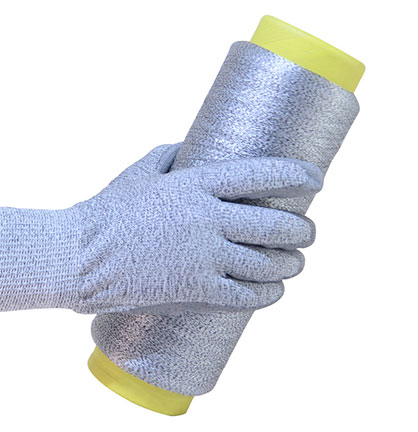 © 2022 Durak
"Europe stands out among our biggest markets"

Yigit Durak remarked that there has been a serious change and transformation in the textile market and said that there is no high-volume production in the European market, but it is a region that attaches importance to high quality and safety. Durak disclosed; "Europe is a market where there is a demand for value-added products and where functionality and efficiency come to the fore. Europe is a very good reference point in technical textiles, in this context. We have been very active and strong in the European market for years with our threads in this segment. Our Austrian and Polish sales offices continue to work in close contact with the manufacturers to increase our success in this market. It is very important for us to increase brand awareness and stand out as a reliable production partner. Europe will continue to be an important market for us in the coming period."

Related News
More News from TEXDATA International

Latest News