Making-Up
2021-09-09
Academy Mobile: Sewing seminar in September
The Groz-Beckert Academy Mobile is back from its summer break: In September you can expect, among other things, insights into the importance of needle selection for the sewing result. Gros-Beckert looks forward to welcoming you back to their seminars after the short break.
The importance of the sewing machine needle when processing garments

In this online seminar you will learn how the choice of the sewing machine needle influences the quality of the sewn product. We will address typical sewing problems in the production of garments and the solutions that can be offered. We will also present different special application needles that have been especially developed for the processing of textiles.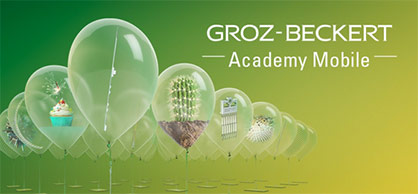 Related News
More News from Groz-Beckert KG

Latest News