Yarn & Fiber
2017-09-29
Teijin Materials and Technologies to support World Solar Challenge
Teijin Aramid B.V. opening a new window, the core company of the Teijin Group's aramid business, announced today that its para-aramid fiber Twaron will be deployed in the solar-powered vehicles being developed by the KU Leuven and University of Michigan teams taking part in the Bridgestone World Solar Challenge, the world's biggest solar car racing event, taking place in Australia from October 8 to 15.
Taking advantage of its advanced materials and processing technologies, the Teijin Group intends to further strengthen its ability to deliver innovative technological solutions in fields such as weight reduction and battery efficiency. It plans to do this in order to meet the expected growth in worldwide demand for electric vehicles (EV) leading up to the year 2040, by which time these are expected to become the default mode of transportation.

The KU Leuven team is using Twaron-based parts above the tracking box and in the driver safety canopy to allow the vehicle to send and receive electromagnetic signals, enabling more precise communication and the monitoring of signal transceivers. The University of Michigan team is using Twaron to reinforce the undercarriage of their vehicle, utilizing the material's superior abrasion resistance and high strength-to-weight ratio. Toho Tenax America Opening a new window, the Teijin Group's US-based carbon fiber business, will be providing its TENAX carbon fiber to both teams.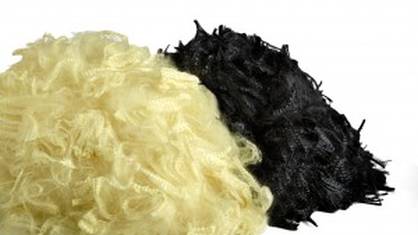 Twaron Staple Fiber (c) 2017 Teijin Group
In Japan, the Teijin Group supplies advanced high-performance materials and technologies to the Kogakuin University Solar Team; it also provides them with technical support in the areas of structural design, molding and on-the-spot backup during races. Ultra-lightweight fabric made with TENAX carbon fiber, Panlite polycarbonate (PC) resin and Technora para-aramid fiber prepreg are used to reduce the vehicle's body weight.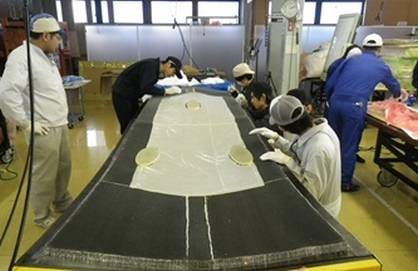 The Teijin Group is supplying the Kogakuin University Solar Team with a variety of high-performance materials (c) Teijin Group
V-Lap nonwoven polyester fabric used for seat cushions contributes to vehicle weight reduction as well as improving overall driver comfort. SOLOTEX polytrimethylene terephthalate (PTT) fiber is incorporated into the team's uniforms providing excellent comfort and a close fit in what are often harsh race environments. NANOFRONT ultra-fine polyester fiber is used in the team's driving gloves, improving steering wheel grip.

A bi-annual event, the Bridgestone World Solar Challenge was inaugurated in 1987, and this year's race will be the 14th in the series. It is the world's leading solar car racing event, regularly showcasing advanced, innovative solar power technologies.
Related News
More News from

Latest News