Domotex 2013
2013-01-02
VERDOL (formerly SwissTex France) at DOMOTEX 2013

VERDOL (Hall 5, Booth A05) participates to the show and presents one of the most complete ranges for textile machinery to the carpet yarn industry.
The VERDOL staff will welcome you during the DOMOTEX show, being held January 12-15, 2013, in Hannover and will present a comprehensive Product Line of machines, parts, components and services for the Carpet Yarns producers. VERDOL is a major player supplying machinery in the field of cabling and twisting for main synthetic filaments as BCF PA, PES/PET/PTT and PP. For the BCF Direct Cabling & Twisting process, the Company offers a wide range of machines with mechanical spindles: CD, DT and CDDT.
CD-DT-CDDT 10 – Perfect for mass production
Reliable individual mechanical spindle tape drive system,
New production capacity with maximum 160 spindles on gauge 500mm,
Low power consumption for 285 and 260mm feed packages with ecoTex®,
Downtimes under control thanks to the Monitoring Unit System for Textile machinery, M.U.S.T..

CD-DT-CDDT 20 – Flexibility at the highest level

Individual mechanical spindle tape drive system under control with spindle speed and metering, sensoring device,
Latest programmable servo drive technology, Programmable under/ overfeed drive system for BCF winding tension control, Real efficiency, kg, kWh/dtex… under control thanks to M.U.S.T., Remote services…

ecoTex®: Energy consumption decreases drastically
Today Verdol is highlighting its complete product range with four ecoTex® packages.As the thread balloon rotating around the spindle pot is about 90% responsible for the energy consumed, especially in the direct cabling process, here are ecoTex® solutions: optimized pots and discs geometry around a reliable mechanical spindle in combination with an adapted thread balloon through different lid shapes. 
For standard producer packages, Verdol is offering 3 ecoTex® packages used for all typical applications: ecoTex® Class 1, 2 and 3 can be used with standard 285mm feed bobbins. Compared to a normal package, those optimized packages reduce energy consumption up to 30%.
Another highlight is the latest Premium ecoTex® solution, based on smaller 260mm packages,  said to saves up 40% extra energy.
As part of its ongoing effort to reduce energy consumption in the textile industry, those integrated components are today fitted as standard on all new carpet yarn twisting and cabling machines, with mechanical or electronic headstock, both driven mechanical spindles.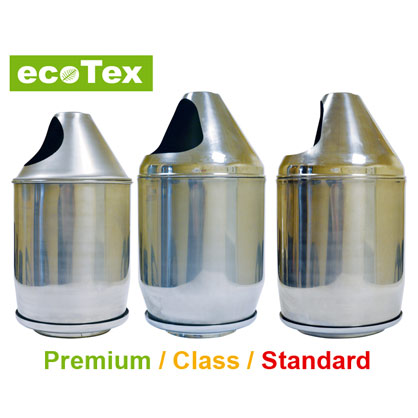 Pic:
ecoTex
UTC 60: twister & cabler for BCF applications
For many years, Verdol offers an optimum of flexibility and variability through its Universal Twister and Cabler (dedicated for high tenacity technical yarns) designed with individual motor spindles, online yarn tension control system as well, and integrating a lot specific equipment such as air exhaust system, adjustable electronic feed device, pneumatic cradle …
With the UTC 60 for BCF yarns, there is no limit to your imagination. Visitors can explore new ideas, new opportunities, new markets!
New upgrades
Significant energy saving through new textile equipments (ecoTex® solutions),
Enhanced maintenance on INCAS system.
Wool-Touch® by VERDOL - Discover the outstanding Spun Yarn effect!
With Wool-Touch®, VERDOL is boosting the Spun yarn effect in combination with its famous "3 PLY" kit for new yarn engineering.
Monitoring Unit System for Textile machinery: Production under control
VERDOL will bring out its complete and comprehensive plant management system, M.U.S.T., (Monitoring Unit System for Textile machinery) already installed at major carpet yarn producers. M.U.S.T. enables a live overview of process information, production results and quality control data at all levels from the cabler & twister to the weaving looms. Its web-based conception ensures remote access, gateway with main ERP systems, mobile application on PDA, displaying on wallboard etc … for a comprehensive efficiency.
A new brand for the Company
In April REYES GROUPE (France) took over the assets of SwissTex France (previously known under the brands ICBT, Rieter FYT and RITM). The Company was renamed VERDOL, a famous brand, which is behind the Company's history and well known in a lot of textile machinery markets worldwide.
For 40 years REYES GROUPE is a renowned French industrial and independent Company of 300 people recognized for its expertise and experience in electrical and mechanical engineering, electrical integration and integration series. It is a partner of major industrial international companies of many sectors such as Energy, Oil & Gas, Solar, Hydro...
REYES GROUPE has a strong knowledge of the VERDOL know-how and products and a perfect complementary skills since the two Companies have worked together for over 25 years.
Thanks to this synergy, REYES GROUPE has the will to strengthen the technological, financial and commercial capabilities of VERDOL so that the machines are always on the forefront of innovation for the complete satisfaction of its customers.
For more information please make an appointment with the VERDOL stuff or visit VERDOL at the Domotex.
Related News
More News from VERDOL (Reyes Groupe)

Latest News