Yarn & Fiber
2023-09-14
Standard Fiber appoints new marketing executive for omnichannel approach to growth
Standard Fiber has named Trina Solomon vice president of marketing and brands, a new position for the company as it expands its omnichannel strategy.
Standard Fiber turns to this marketing pro for new VP position

Standard Fiber, a supplier of home textiles, created the role as part of its omnichannel approach to serving home retailers and partners worldwide, elevating its brand portfolio and corporate marketing strategies, and enhancing support of its sales and design teams.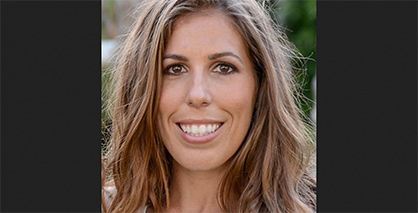 Trina Solomon © 2023 Standard Fiber
In her role, Solomon is responsible for corporate and sub-brands, as well as the company's portfolio of licensed brands including Tempur-Pedic, Stearns & Foster, Sealy, Highclere Castle and DuPont for Your Home. In addition to leading marketing strategies and initiatives for the company, she will partner with retailers and suppliers within the scope of her role.

She reports to Chad Altbaier, president and co-CEO of the company. Solomon brings 15 years of experience in marketing and design contributing to revenue growth across diverse industries such as home textiles, bedding, consumer packaged goods, apparel and automotive.

"Trina's background and passions are perfectly suited to support the growth of our valued bedding accessory and mattress brand customers," Altbaier said. "In the short time since joining Standard Fiber, she has added incredible value to our corporate marketing strategies, trade show preparation and follow-up and brand license relationships."

Prior to joining Standard Fiber, Solomon was senior marketing director for Diamond Mattress where she served on the senior leadership team. She joined Diamond in 2020 as director of marketing from Allied Home where she spent more than five years as marketing director. During her career, she was also a sales manager with General Motors.
Related News
More News from TEXDATA International

Latest News