Texprocess 2019
2019-05-22
Stoll were presented with the Techtextil Innovation Award

Innovation Award 2019 (c) 2019 STOLL
STOLL exhibited at Techtextil & Texprocess in Frankfurt / Main - the leading international trade exhibition for technical textiles and nonwovens this year. STOLL, Myant and Robert BOSCH GmbH exhibited at a joint booth during Techtextil and showed the latest developments and innovations.
STOLL presented a 3D flat-knitted, seamless glove, made together with Robert Bosch GmbH. For this innovation, STOLL and BOSCH won the innovationaward.2019 for New Technology at Techtextil Frankfurt! Made of sensor yarn, the award-winning glove provides the wearer with sensory and control functions on all fingers – allowing the wearer to have operating interfaces for man-machine interaction, movement control in relation to augmented and virtual reality application, or rehabilitative purposes for healthcare. This innovative new product is not only functional, but comfortable for the wearer!

Learn more via the link below:

https://techtextil.messefrankfurt.com/frankfurt/en/press/press-releases/techtextil/winners-techtextil- innovation-award-2019.html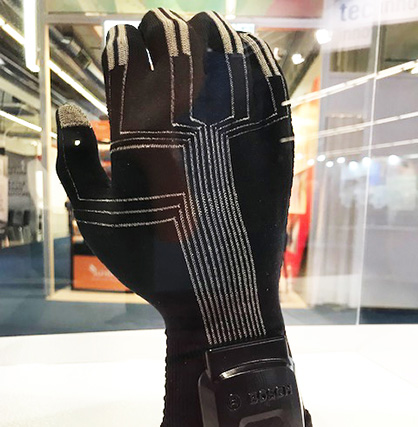 Innovation Award 2019 (c) 2019 STOLL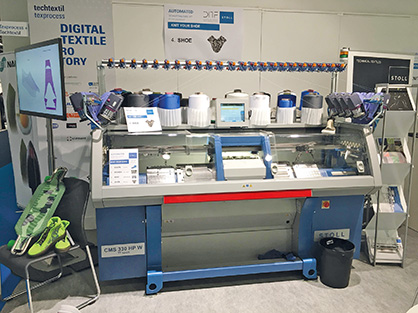 (c) 2019 STOLL
Parallel to Techtextil, STOLL also had booth representation at Texprocess, in cooperation with DITF (German Institute for Textile and Fiber Research). STOLL and DITF presented a completely digitized workflow, as part of a microfactory. The integration of STOLL's new software solution knitelligence® and DITF's 3D processing tool enables efficient automation for design development and production.

By participating in Techtextil and Texprocess, STOLL was able to present itself as a successful manufacturer of flat knitting machines and an advanced developer of the textile industry.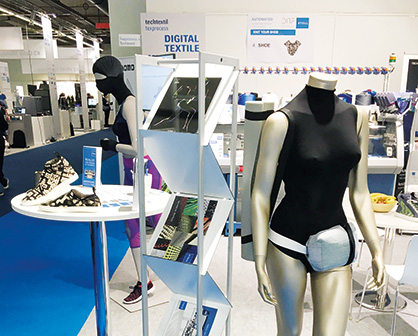 Texprocess 2019 (c) 2019 STOLL
Related News
Latest News Texprocess 2019
More News from H. Stoll GmbH & Co. KG

Latest News