Sustainability
2018-11-01
TERNUA reaches the milestone of eliminating PFCs from its clothes
In this autumn-winter collection 2018/2019 the outdoor brand Ternua has completely removed PFCs from its textiles. It set itself this challenge in 2009 and has had to work hard with its suppliers to achieve it. It is therefore the first Spanish brand to achieve this milestone.
PFCs or fluorocarbons are substances used in many industrial processes and consumer goods. They are particularly well known for their use in the outdoor clothing industry in waterproof and dirt repellent finishes. They are used for their unique chemical properties, in particular for their stability and their water- and oil-repellent properties. However, PFCs are environmentally harmful substances. Once released into the air or water, they are dispersed throughout the world. They take a long time to decompose and remain in the atmosphere for many years. These pollutants can be found in mountain lakes, in snow in remote areas and they also accumulate in living beings. As a brand that designs clothes for mountain sports, and that from its origins has made its garments with respect for the environment and aware of these harmful consequences, Ternua set itself the goal of reducing their use, by looking for new alternatives.
In 2009, it began to take steps towards eliminating PFOA (perfluorooctanoic acid) / PFOS (perfluorooctane sulfonate) from its water repellent finishes, but it was in 2015 that it completely eliminated PFOA / PFOS from its products. A year later, 80% of its garments were already PFC free. Today we can say that 100% of our textile collection for winter 2018 is treated with fluorocarbon-free water-repellency treatments.
Edu Uribesalgo, Ternua's director of Innovation and Sustainability describes the difficulties of this process: "We are a small brand and every change takes a lot of effort. We have had to search, research and contact many suppliers to continue offering the same technology but in an environmentally-friendly way. We also wanted to continue working with top fabric brands but due to their larger size, they were slower than us in this regard. We have been incorporating new fabrics, perhaps not as well-known as others, but with the technical level that we need, so they were aligned with us being PFC-free. We have also been doing a lot of work with top brands to accelerate their processes of elimination of harmful substances in their water repellency finishes. Finally, we adopted them and, most importantly, did in a short period of time".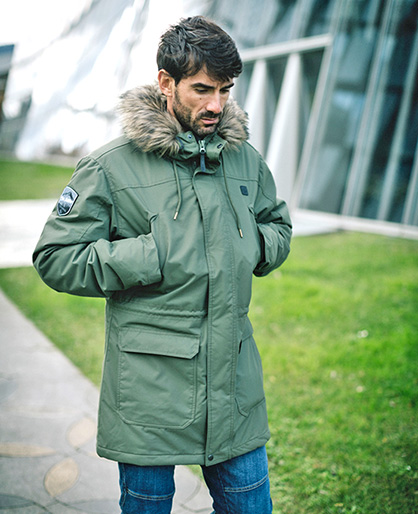 TERNUA PFC FREE (c) 2018 TERNUA
For the next spring-summer 2019 collection the brand will launch a collection of backpacks and travel accessories made with recycled fabrics, also PFC-free. The next steps therefore focus on a 100% PFC-free textile and accessories collection that is also made with recycled, environmentally friendly materials.

Related News
Latest News Sustainability
More News from TEXDATA International

Latest News