Spinning
2022-07-28
Rieter metal and spark detector

Metal spark protection device (combination device) © 2022 Rieter
The combined Rieter metal and spark detector identifies all types of magnetic and nonmagnetic metallic particles. The bypass valve is activated at the optimal time to minimize loss of fiber material. The device is easy to integrate into the blowroom line thanks to its compact design and is designed for a production of up to 2 400 kg/h.
With the highly sensitive infrared spark detection system, sparks and embers that are identified in the fiber tufts are removed immediately and placed into the large collection container with integrated extinguishing system. The spark sensors are self-monitoring and send an alarm as soon as cleaning is required. This unique feature increases the reliability of spark detection.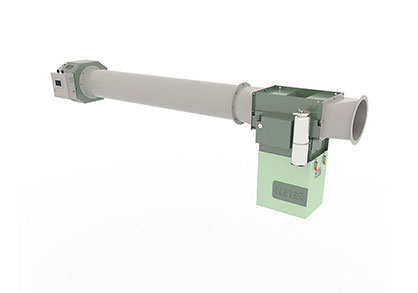 Fire protection device © 2022 Rieter
The condition monitoring for flap position, compressed air, water level and collection container capacity ensures that the detection system is ready for operation at all times.

Depending on the application and safety requirements, additional metal and spark detectors can be added to the line.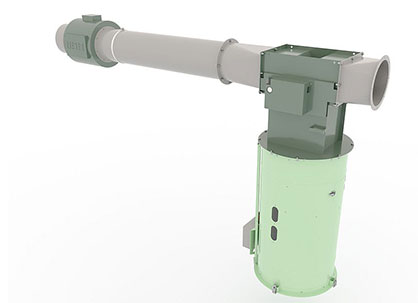 Metal protection device © 2022 Rieter
Related News
More News from Rieter Textile Systems

Latest News