Spinning
2020-12-10
Neuenhauser Rosink SZ2: Best cot grinding machine on the market

The basic version of the SZ2 can be expanded from a semi-automatic to a fully automatic easily by adding a magazine module. © 2020 Neuenhauser
The demanding challenges in the global textile industry have been challenging and promoting the innovative thinking of the German company Rosink for seven decades. Being integrated into the Neuenhauser Group in 2015, Neuenhauser Rosink, which continues to operate independently, has opened up additional growth potential and greater networking opportunities.
In the same year, at ITMA, the world's largest international textile and garment technology exhibition, Rosink presented the cot grinding machine SZ2, a service machine that stands for the successful history and promising future prospects of Neuenhauser Rosink.
"Our SZ2 is the best cot grinding machine on the market," says Martin Schoolkate, Head of Rosink Division, with conviction, thereby expressing the growing self-consciousness within the entire Rosink team. "The first-class grinding results have a direct effect on the quality of the yarn," Schoolkate continues. Designed for semi-automatic grinding of centre guided top rollers, the SZ2 is used in ring spinning and open-end spinning mills. Since its introduction at the ITMA 2015, the service machine has made a name for itself in many countries, but Neuenhauser Rosink announces to continue walking on its path of success since it has not yet been ended. Many customers shall become more aware about the benefits of the cot grinding machine SZ2 based on the promises of reliability, flexibility and longevity on which the team of the tradition-rich company counts.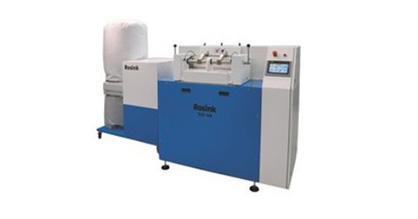 The SZ2 HA / A impresses with its first-class grinding results. © 2020 Neuenhauser
An SZ2 has a lifetime of up to 20 years. Their complete production takes place in Neuenhaus, and experienced service technicians from Rosink are responsible for the commissioning on site. The touch screen operation is extremely intuitive and allows precise, secure settings. The basic version of the SZ2 can be extended with various products from the Neuenhauser Rosink range such as a magazine module, in order to become a fully automatic machine. This is where another long-standing strength of the company comes into play, which enables stable partnerships for years to come: Individual consulting.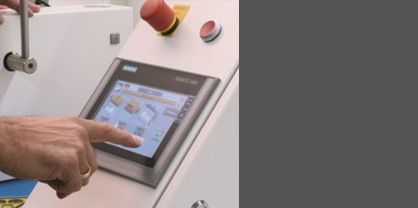 Operation using a touchscreen display has proven to be extremely intuitive. © 2020 Neuenhauser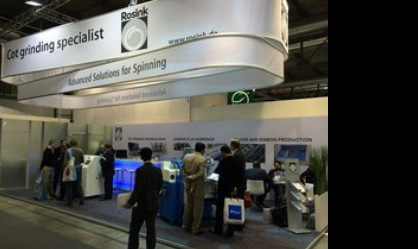 Since its presentation at ITMA 2015, the SZ2 service machine has made a name for itself in many countries. © 2020 Neuenhauser
Related News
More News from Neuenhauser Maschinenbau GmbH & Co. KG

Latest News