Dyeing, Drying, Finishing
2018-02-06
Mahlo advises customers at DTG 2018
Bangladesh is the second largest apparel producer in the world, generating $20 billion US dollar revenue, 80 percent of which is earned by export. When the Dhaka International Textile & Garment Machinery Exhibition opens its gates on 8 February, Mahlo will welcome the 35 000 expected visitors together with its honored partner Tootal Quality Resources Ltd. For the Bangladeshi market, the machine builder concentrates on weft straightening and process control systems.
Bangladeshi Textile Industry on the Rise

Each year, Bangladesh exports textiles worth of 15 billion dollars to European chain of stores. With its discerning clients, the manufacturers' awareness for quality becomes stronger and stronger. Nevertheless, the pressure to keep the costs at bay continues to exist. Mahlo's approach to save costs due to a higher quality of the production process is the perfect solution to this problem. By getting the goods right the first time, the manufacturer does not waste raw material, time and energy, also increasing his customer satisfaction in the process.
How this works in particular and for specific conditions that will explain Mahlo's experts at the DTG. They answer questions about the latest innovation in the area of weft straightening with the Orthopac RVMC-15 and process control systems, for example the Optipac VMC-15. The modular system measures and controls critical process parameters such as dwell time, thread density, residual moisture, basis weight and exhaust air humidity. With its help, energy savings up to 30 per cent can be ensured.

The right equipment should help Bangladesh to follow its successful path and reach the estimated target of $40 billion US dollar export by 2020.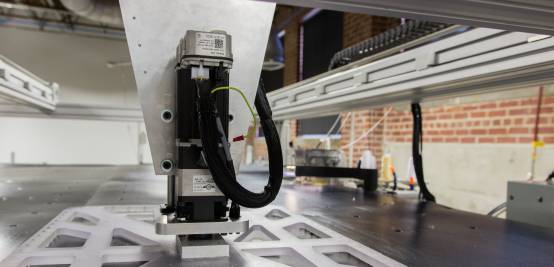 Mahlo Orthopac RVMC-15 (c) 2018 Mahlo
Related News
Latest News Dyeing, Drying, Finishing
More News from Mahlo GmbH + Co. KG

Latest News