Digital Printing
2022-07-21
Kornit Digital opens new virtual tradeshow at Printing Expo Online 2022

Kornit Atlas MAX © 2022 Kornit Digital
Kornit Digital Ltd. (NASDAQ: KRNT) ("Kornit"), a worldwide market leader in sustainable, on-demand digital fashionx and textile production technologies, announced today it has opened the doors to a new interactive booth at one of the world's largest virtual printing tradeshows – Printing Expo Online 2022. The exhibit offers all the benefits of a physical tradeshow, but with convenient, online access any time.
The Kornit virtual exhibition is open now, and attendees are encouraged to visit anytime for a custom Kornit experience HERE:

https://kornit-virtual.com/#reg

Printing Expo Online is one of the most popular online tradeshows for the printing industry. Tailored to meet the demands of evolving businesses, the show is open 24-7-365 days a year – and has welcomed over 60,000 global visitors since November 2020. Kornit's virtual exhibit is fully aligned with customer requests for a more flexible tradeshow experience – allowing participation at their convenience.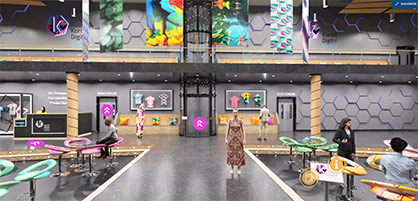 Printing Expo © 2022 Kornit Digital
The multi-story showroom makes it possible to self-navigate across Kornit's game changing single-step, digital direct-to-garment (DTG) and direct-to-fabric (DTF) solutions – unlocking new possibilities for on demand, sustainable digital fashion and textile production. Solutions on display include Kornit Atlas MAX, the recently introduced Kornit Atlas MAX Poly, Kornit Presto MAX and the KornitX Workflow offering.

"The market is increasingly requesting new opportunities to take part in real-time experiences, virtually when and where they want it. Our presence at Printing Expo Online is in direct response to customer requests - offering an interactive learning event on-demand," said Omer Kulka, Chief Marketing Officer at Kornit Digital. "If you're looking to learn more about the power of on-demand, sustainable fashion and textile production to align with customer expectations in a new era of commerce, retail and manufacturing - Printing Expo Online is the perfect complement to traditional tradeshows."

"Since we first launched Printing Expo Online, our vision has been to create an environment that is appealing, collaborative and innovative. We aim to provide a digital marketing platform like no other, comparable to a physical event but tailored to meet the requirements of each visitor. The show is changing all the time and exhibitors can evolve their digital environments to whatever they want them to be. That's why our slogan is, 'Don't let reality hold you back!'," said Wayne Beckett, Printing Expo Online Event Director. "As one of the market's driving forces and dominant players in on-demand, sustainable fashion and textile production, Kornit is the perfect exhibitor for this virtual stage."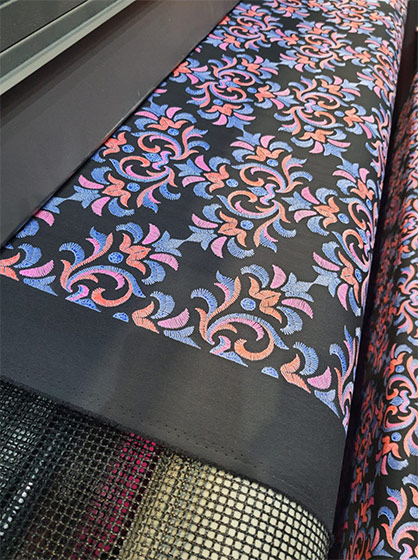 Kornit-XDi © 2022 Kornit Digital
Don't miss your opportunity to take part in this unique virtual showcase by visiting Kornit at Printing Expo Online in Zone Two.
https://kornit-virtual.com/#reg

Related News
Latest News Digital Printing
More News from Kornit Digital

Latest News