Composites
2018-02-07
Kordsa once again among 100 fastest growing companies in Indonesia
Kordsa strives to attain sustainable growth in every country it operates and provide products and technologies that create value to its customers. As an output of these efforts, Kordsa is once again among the top 100 companies out of 355 public listed companies by Infobank, one of Indonesia's prominent economics magazines.
Kordsa, an affiliate of Sabancı Holding, operating in a vast area from Americas to Asia Pacific with the mission to reinforce life, proves its successes globally with new awards.
Indo Kordsa was selected as one of the 100 companies out of 355 public listed companies that managed to record the fastest growth in the last five years with double-digit profit growth. Indo Kordsa was considered successfully growing by posting positive earnings amid the pressure of economic downturn, micro pessimism, and disruption.
Raden Wahyu Yuniarto, Human Resources and Information Technologies Group Manager of Indo Kordsa, received the award, given at the ceremony held at the Jakarta Stock exchange.
With an aim to reinforce the life, the future and the society, Kordsa will continue to positively impact every geography it operates and to develop innovative reinforcement technologies that create value.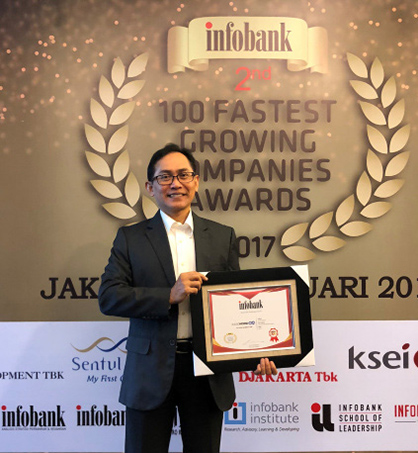 (c) 2018 Kordsa
Related News
More News from Kordsa Composite Technologies

Latest News